Recent Articles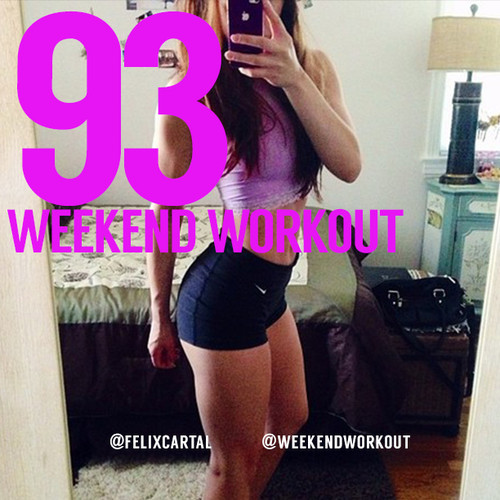 As you head into the weekend, be sure to prepare yourself with our Saturday Mix Selection! Our choice today comes from one of the all-star cast Dim Mak Records' crew, Mr. Felix Cartal. He's responsible for some huge new tracks in recent weeks, including "New Scene," "The Alarm," and "The Fire". The Vancouver native even runs his own weekly radioshow, titled the Weekend Workout, which gets released worldwide every Friday. Like you would expect from a producer who only puts out bangers, his show features only the finest dance music has to offer, including a brand new Deorro remix, a new Charlie Darker single, and some huge new Dog Blood. Take a listen below, and use this mix to ignite your weekend!
Tracklist:
Felix Cartal feat. Ophelia – New Scene (Deorro Remix) [DIM MAK]
Kura – Brain Damage
Avicii feat. Dan Tyminski – Hey Brother (Shaun Frank Yash Club, Remix) [PRMD]
Hard Rock Sofa & Skidka – Let Me Hear You Scream [SIZE]
Martin Garrix & Jay Hardway – Wizard [SPINNIN']
Rune RK & NERVO feat. Laura V – One Perfect Day (Jacob Plant Remix) [SPINNIN']
Andrew Bayer – Mirth Mobile [ANJUNABEATS]
MNDR – Feed Me Diamonds (RAC Remix)
Dog Blood – Chella Ride [OWSLA]
Charlie Darker – Debrief
Linkin Park & Steve Aoki – A Light That Never Comes (Vicetone Remix) [WARNER BROS.]
Worimi – #Bounce
Andrew Bayer – Perth [ANJUNABEATS]
Dyro feat. Radboud – You Gotta Know [REVEALED]
Dance Rebels Presents Mix Selection
Looking for a nice mixtape to begin your day with? To rock out on your lunchtime or just want to blow some new & fresh tunes on your iPod or Home cinema? Look no further…
Mix Selection is a platform where Dance Rebels points out which mixes are undeniable MUST-listens. We give you a selected summary of the hottest tapes that we have come across. Get ready to start your day with a blast!
Stay updated with all of our releases. Join us on Twitter.