Recent Articles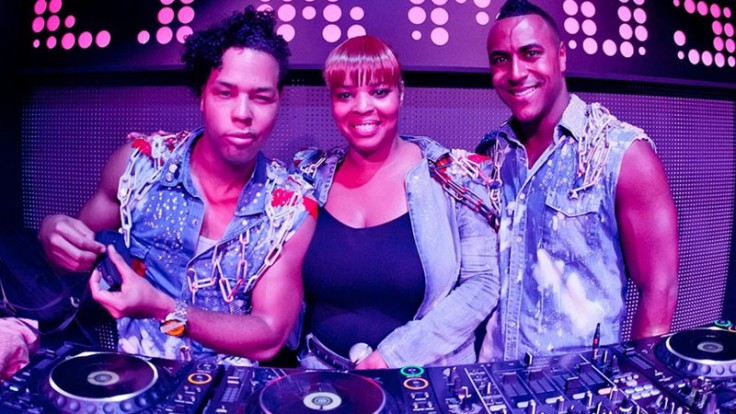 Twice a month we get a brand new mix from Shermanology, that incredibly talented Dutch trio that can just about do it all. Their act rocks pretty much any venue with one man behind the decks, flanked on each side by another man and a woman. They are Andy, Dorothy, and Leon, and they have leaped to fame thanks to endless support from Afrojack. SherMania 005 brings some big tunes from all over the house music industry, including their latest original tracks and remixes, along with some new ones from FTampa, Loken, and that long awaited banger from Nari & Milani. Check out the combined musical genius of these 3 family members, and be sure to grab a download of SherMania 005!
Tracklist:
Herve – Polar Bear [CHEAP THRILLS]
Dannic – Bring The Funk (Original Club Mix) [TOOLROOM]
Hard Rock Sofa & Skidka – Let Me Hear You Scream [SIZE]
Nari & Milani – Patriots [SPINNIN']
Congorock & Nom De Strip – Minerals [ULTRA]
Sidney Samson feat. Alvita – Make The Club Go Like [ROCKTHEHOUZE]
DJ Bam Bam – Barbaric [FLY HOUSE]
Riva Starr & Fatboy Slim – Eat Sleep Rave Repeat (Henry Fong Bootleg) [FREE]
FTampa – Hero [VICIOUS]
Sander van Doorn & Yves V – Direct Dizko [DOORN]
Deorro – Dechorro [DIM MAK]
Loken – Tarantula [TIGER]
Rino Key – Captain
Eva Shaw – Charizma [FLY EYE]
Afrojack feat. Spree Wilson – The Spark (John Christian & Shermanology Remix) [FREE]
Shermanology – Revolution Of Love [WALL]
Nordean – Wolves (Dirty South Edit) [PHAZING]
Oliver Heldens – Gecko [MUSICAL FREEDOM]
Dance Rebels Presents Mix Selection
Looking for a nice mixtape to begin your day with? To rock out on your lunchtime or just want to blow some new & fresh tunes on your iPod or Home cinema? Look no further…
Mix Selection is a platform where Dance Rebels points out which mixes are undeniable MUST-listens. We give you a selected summary of the hottest tapes that we have come across. Get ready to start your day with a blast!
Stay updated with all of our releases. Join us on Twitter.