Recent Articles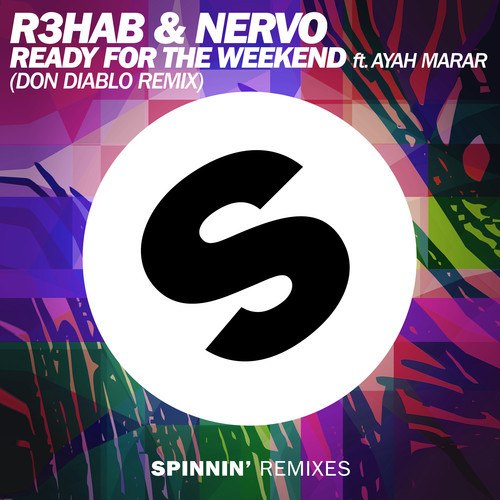 As a fan in the progressive house scene, it was pretty much impossible to ignore the most recent collaboration between R3hab and NERVO. This trio of producers, who were ⅔ responsible for "Revolution" with Ummet Ozcan, came together yet again with vocalist Ayah Marar for their peak-time banger known as "Ready For The Weekend". The track spent 4 days in the #1 slot of the Beatport Overall Top 100 chart, and has an impressive support list to date as well. Now, remix duty for "Ready For The Weekend" has been assigned, and the lucky winner is the Dutchman Don Diablo. The man behind "Black Mask" and "Origins" will now take on the hit, and bring it out through the newly minted Spinnin' Remixes imprint on September 29.
Don Diablo picks up exactly where he left off with "AnyTime" in terms of the overall feeling put into this remix. He has injected his future house-influenced vibe right into the parts of the original track where the highest amounts of energy dwell. He utilizes the original vocals, both pitched and unaltered, and is able to use the juxtaposition of the two to create a funkier vibe than that of R3hab and NERVO's original mix. As well, Don Diablo brings in both his signature groove and synths into the same realm as "Ready For The Weekend," and is able to change up the sound in order to create what will serve as one of the most useful tracks for peak-time DJ's in the closing months of 2014.
Grab the Don Diablo remix of "Ready For The Weekend" when it drops on September 29. Enjoy!