DJ Mag Top 100 2012 Recap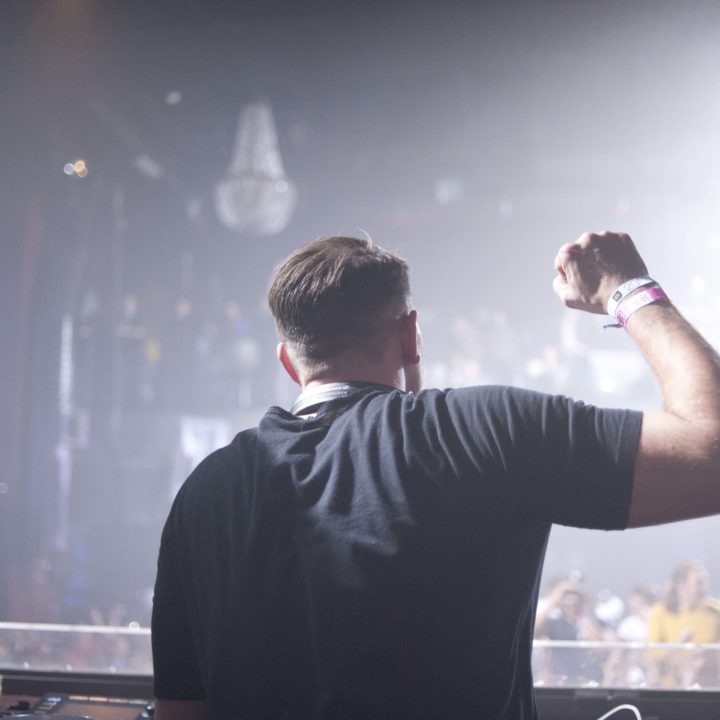 The first bit of big news in this year's Top 100 DJs poll is that there's a new No.1 DJ – or rather, there's a different No.1 to last year. Armin van Buuren has returned to the summit after being displaced by David Guetta last year.
Armin's legion of trance fans are going to be delighted with the Dutchman's return to the No.1 slot – just call him the comeback kid. The millions of listeners to Armin's A State Of Trance radio show, and the tens of thousands who see him play somewhere in the world every week, have pulled out the stops to reinstate their hero at the top of the pile – for the fifth time overall.
So it's congratulations to Armin as he continues to pioneer the sound of trance music all around the world. Yet it's been the rise of EDM in America that has led to the most interesting developments in terms of genres of late. EDM – standing for 'Electronic Dance Music' – has become a catch-all term for an amalgam of big room house beats, epic trancey synths and wobbly dubstep breakdowns. In fact, anything from electro-house to anthemic trance to scintillating brostep gets called 'EDM' in the US these days, and this tidal wave is threatening to sweep away the delineation of big room genres in its path.
Just a couple of years ago, around half of the Top 100 DJs self-defined as trance jocks, but nowadays it's hard to find more than a handful who exclusively call themselves 'trance' when describing their DJ style. Tiesto – who has risen one place again to No.2 – abandoned trance a couple of years ago, but when UK duo Above & Beyond (No.8) stop using the term, and former Top 100 winner Paul van Dyk (No.16) and trance stalwarts such as Cosmic Gate (No.39) start calling themselves 'EDM', we know that something is afoot. No.14 jock Gareth Emery's description of his sound as "house, progressive, electro, trance… whatever really" just about sums up the pick 'n' mix style that many of the big DJs are adopting these days under the auspices of the umbrella term of EDM.
Psy-trance pioneers Infected Mushroom (No.43) have broadened their sound out now into EDM too, and even Armin is making ('We Are Here To Make Some Noise') and playing some house music these days – and seems to be promising more of an eclectic 'EDM' selection with his next album. So does this mean trance is dead? Well, it seems more to be the case that trancey sounds – arpeggiated synths, melodies, epic breakdowns etc – are being absorbed into the amorphous blob of EDM.
Pete Tha Zouk (No.47) might drop the genre 'trouse' into his description, but it's a term that hasn't really caught on. In the US, where the scene has exploded in the last couple of years, trancey electro-house tends to be called 'progressive' – a term that has already been through several different variations in the UK and Europe over the past 20 years.
The sound of Avicii (No.3) is as much EDM as what David Guetta (No.2) makes and plays – even though the Swede is more on a trancey tip, while Guetta is perhaps more electro/urban/pop. But when it comes down to it, a lot of these guys are playing the same big records. They're big room records made by the Swedish House Mafia (No.12), Thomas Gold (No.82), Nicky Romero (highest new entry at No.17) and so on. EDM, instead of describing all styles of dance music, has mainly come to mean all big room house floor-fillers. However, even the bass-heavy sounds of Skrillex (No.10), Knife Party (new entry at No.33) and Steve Aoki (up to No.15) get lumped in with EDM in the US.
[one_half]EDM taking over Vegas and the American explosion has meant that it's been a bad year for techno jocks in terms of Top 100 placings. You could say that techno, by its very nature, is the antithesis of EDM, and former Top 100 winner Carl Cox is the highest techno DJ, down at No.45. Richie Hawtin (already looking beyond EDM), meanwhile, is down to No.76 – down 31. Umek (No.59) holds steady though, but he did have the President Of Slovenia recording a campaign video urging the whole country to vote for him.[/one_half]
[one_half_last]The other big story in this year's Top 100 DJs list is the continuing rise of hardstyle. Headhunterz leads the charge, up to No.11, while Noisecontrollers (up to No.27), Zatox (up 11 to No.36), Coone (up to No.37), Wildstylez (up 39 to No.41) and Brennan Heart (up 49 to No.49) have all increased their vote. Wasted Penguinz, Frontliner, Ran D and De Tweekaz are all new entries in the lower half of the chart, while Psyko Punkz (up 11 to No.67) and Angerfist (No.42) stay strong.[/one_half_last]
[break]
On the face of it, hardstyle – what hard house or hard dance has become – is quite a niche scene, with fans of harder-edged boshing sounds limited mainly to a few festivals and big events in Europe. But just lately a lot of hardstyle producers have been bringing more accessible melodies, hooks and vocals into their productions, meaning that those tracks can be played in more mainstream clubs without the DJ getting thrown off the decks. There have even been some moves to rebrand hardstyle as 'HEDM' – hard electronic dance music – and scene leader Headhunterz has been remixing the EDM likes of Nicky Romero, Kaskade and Hardwell (not a hardstyle producer, despite his name).
The continual enthusiasm of hard dance fans for voting in the Top 100 poll has meant that a number of long-term stalwarts have dropped out of the charts this year. The non-appearance of Sasha, Sven Vath and Fatboy Slim in the Top 100 this year – not to mention Joris Voorn and James Zabiela, and with John Digweed down to No.98 – is going to disappoint many, but is perhaps symbolic of a new rush-happy generation coming through.
There's only one drum & bass DJ in the chart this year, Hospital's Netsky – "the Belgian Bieber of bass" – and only female entry, although there are actually two Nervo twins, Miriam and Olivia, who have come in at No.46.
This year saw the Poll inspiring fierce debate as loyal dance music fans voted in their hundreds of thousands once again. The Poll closed on 30th August, an extra day having been added due to the weight of last minute votes that crashed the Facebook app. Over 50,000 people downloaded the free Top 100 DJs album from Trackitdown, which featured tracks and remixes from UMEK, Sander Van Doorn, Roger Sanchez, Alex M.O.R.P.H. presents Indigo, Chuckie, Ferry Corsten and many more.
[one_fourth]01. Armin van Buuren

02. Tiesto

03. Avicii

04. David Guetta

05. Deadmau5

06. Hardwell

07. Dash Berlin

08. Above & Beyond

09. Afrojack

10. Skrillex

11. Headhunterz

12. Swedish House Mafia

13. Markus Schulz

14. Gareth Emery

15. Steve Aoki

16. Paul Van Dyk

17. Nicky Romero

18. Sander Van Doorn

19. Aly & Fila

20. Alesso

21. ATB

22. Ferry Corsten

23. Axwell

24. Dada Life

25. W&W[/one_fourth]
[one_fourth]26. Fedde Le Grand

27. Noisecontroller

28. Arty

29. Laidback Luke

30. Kaskade

31. Calvin Harris

32. Orjan Nilsen

33. Knife Party

34. Sebastian Ingrosso

35. Chuckie

36. Zatox

37. Coone

38. Dimitri Vegas & Like Mike

39. Cosmic Gate

40. Porter Robinson

41. Wildstylez

42. Angerfist

43. Infected Mushroom

44. Daft Punk

45. Carl Cox

46. Nervo

47. Pete Tha Zouk

48. Martin Solveig

49. Brennan Heart

50. Tenishia[/one_fourth]
[one_fourth]51. Zedd

52. Eric Prydz

53. Bobina

54. Madeon

55. John O'Callaghan

56. DJ Feel

57. Steve Angello

58. Omnia

59. UMEK

60. Wolfgang Gartner

61. Antoine

62. Tommy Trash

63. Francis Davila

64. D-Block & S-te-Fan

65. Tritonal

66. Bingo Players

67. Psyko Punkz

68. Shogun

69. Paul Oakenfold

70. Benny Benassi

71. tyDi

72. Mat Zo

73. R3hab

74. Quentin Mosimann

75. Wasted Penguinz[/one_fourth]
[one_fourth_last]76. Dirty South

77. Andrew Rayel

78. Richie Hawtin

79. Frontliner

80. Myon and Shane54

81. Heatbeat

82. Thomas Gold

83. Nero

84. Roger Shah

85. Feed Me

86. Mike Candys

87. Andy Moor

88. Ran-d

89. Richard Durand

90. Felguk

91. Paul Kalkbrenner

92. Moonbeam

93. Sean Tyas

94. Bob Sinclair

95. Netsky

96. Neelix

97. Mark Knight

98. John Digweed

99. Da Tweekaz

100. Project 46[/one_fourth_last]