10 Questions With Mightyfools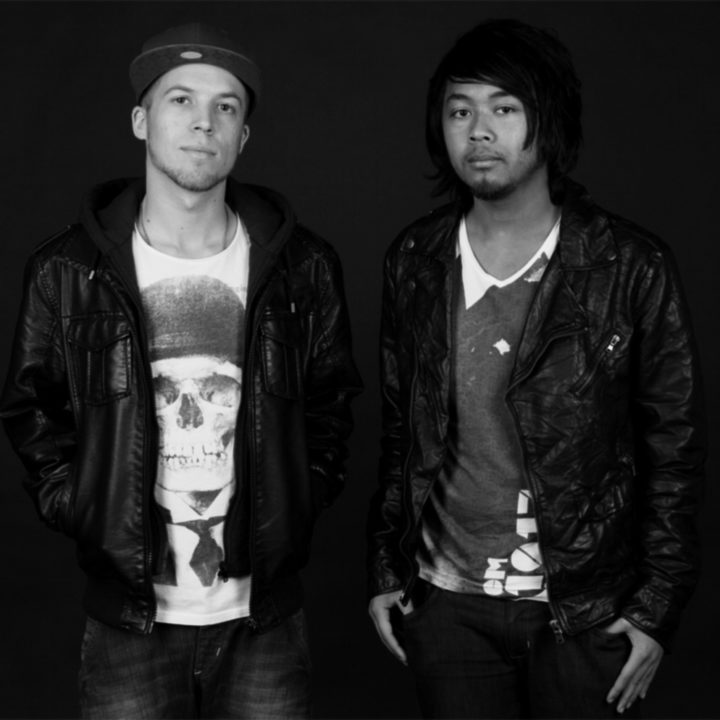 They recently had a huge success with their track "Footrocker" and literally attacked the charts. The Mightyfools are hot and now willing to cool down yet. Andy & Jelle are ready to take over the world and already made some huge steps towards that. Time to have a talk with them and ask their opinion on 10 questions.
What is the best way to introduce you to new fans?
Most of you will probably know us from the bigger festivals, we're playing all over the world. We also had some club hits which you've probably heard your favorite DJ drop at a party or festival!
When and how did you start collaborating?
We both started solo, until we met each other around 5 years ago. Our sounds combined well and we had an instant connection, making the collaboration logical. When we did our first track together it instantly got supported by big DJ's and we decided to keep going from there.
Which release are you most proud of?
Until now, definitely Footrocker. Our Twitter and Facebook accounts literally exploded just when we dropped the preview. We gained as much followers in one day, as we normally gain in around three weeks. That was so crazy! By now the support on the release has been insane. Almost every top 100 dj played it, it was a straight up anthem at Ultra and EDC, entered the Buzzchart on #1 and reached the Beatport charts top 3. It's still somewhere in the top 100 as we speak, a full month later. And the most pride comes from playing it ourselves, seeing the crowd recognizing track and going crazy!
What would be your dream collaboration?
Of course we'd like to team up with producers like Tiesto & Axwell, you can learn so much from them. But we do respect every producer, because everyone has his own strong points. There are some huge collabs coming up with really big artists, but next to that we just asked a Swedish producer for a collab, with like 600 twitter followers. Everytime we play his tracks, the dancefloor explodes, so that should be a good combination!
What would be THE place where you would like to play in the future and why?
We would love to play on Ultra Music Festival in Miami. Seeing Footrocker being premiered to the world there by Hardwell was a special moment. It's so big and has so many visitors, absolutely insane. Besides that, we'd love to play in Asia some day, especially Japan or Indonesia. We've done shows everywhere in the world except for Asia so far, while Andy's roots are Indonesian. Plus the food over there is great haha.
A dilemma: playing on the biggest parties, like UMF, or producing the biggest tracks that lead the charts?
We would go for the biggest festivals. Entertaining the audience, playing your favorite tracks that make the people go apeshit, that is the best feeling. Besides that, there is a massive amount of pressure, when you know you have to produce another big track that matches the expectations. Take Footrocker, that track is so huge, that people expect a lot from the follow up. That does give us pressure.
What if a big label wants to sign you, but doesn't really go for your style and wants you to change your style and the genre you're producing to reach more people. Would you do that?
We definitely would let go the opportunity. We've got our own style, doing our own thing. We don't have to produce a top 40 track made for the radio to get popular. We also aren't aiming for the first spot in the DJ Mag, the top 20 is enough haha. We just like to produce tracks that make people have a good time and we do our own thing.
A confronting question: who of you is the best producer and the best mixer?
Jelle: Andy, say it, who is better. I'm ready for a compliment!
Andy: Okay okay, Jelle is a slightly better producer and mixer, hahaha!
Jelle: I can do a few more tricks, since I started DJing earlier, with vinyl records. So I had a few years more practice.
Andy: We also challenge each other during our gigs. One of us has the left side and the other one takes the right. We have our own side and we stay there. We try to get the best transition between tracks and who makes the people go nuts the most. We go completely crazy, it's a positive rivalry and we keep each other sharp in that way.
What are your favorite activities, besides music?
Jelle: Sleeping, without a doubt haha. That's the only thing you want, because it often gets very late when you are playing a lot.
Andy: It is indeed nice to rest a bit, take a nap whenever possible. Also traveling so much brings the great opportunity of tasting great food worldwide. Sadly the only times to eat are in the morning and evening, so at each chance we can have dinner, we stuff ourselves to have fuel for the upcoming 12 hours.
We also love to explore the city's where we are playing. We walk for a bit and meet the locals, really nice.
Jelle: In the plane we love to watch movies and at home we try to play some games to relax, though my PS3 hasn't been touched for 4 weeks now. I think Battlefield 3 is in there.
What can we expect from you in the future?
As you'd probably expect, we're finalizing our next single. The pressure was high after Footrocker but after some testing I think we have a track that gets a similar dancefloor explosion.
Also we've done a couple of remixes on some really big artists. More news on that on our Facebook in the coming few weeks.
This friday we're taking off to the USA for an 8 show tour. We've been touring the States for 3 years now and so far each show is getting bigger and better. Last time in Miami was a great experience. Next week we'll have our first headline show at Avalon Hollywood and our first time in Vegas, 2 headliner shows at the Hard Rock Hotel/Casino Pool and Nightclub!
When we come back, we will do some shows and festivals around Europe, so far Holland, Germany, France, Lithuania and Hungary have already been confirmed. Also our agents in Australia are currently working hard for our yearly down-under adventure. We return to Australia every year, this will be our 5th time already. So in short, pretty exciting times ahead!