David Guetta Threatens Music Blog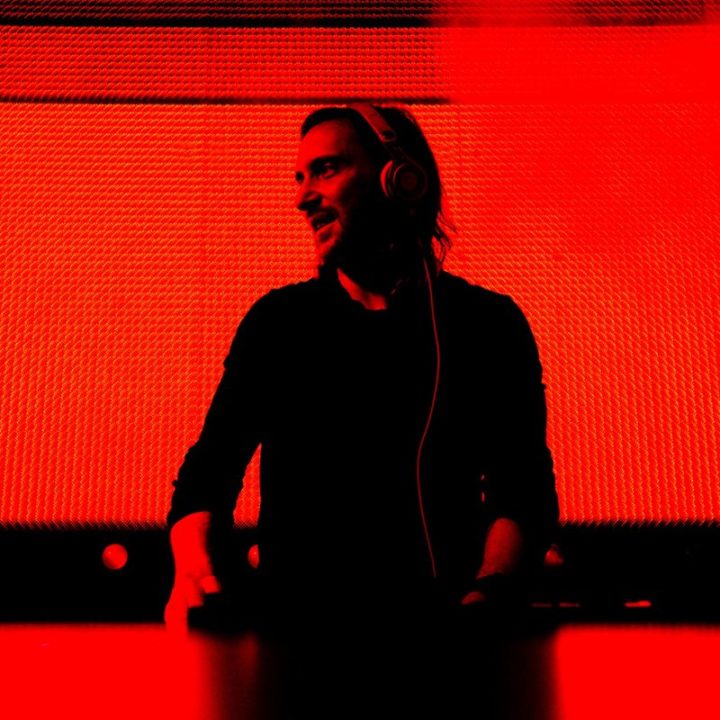 Recently a house music blog fabricated a false story about David Guetta doing a pre-recorded set. In the moment of the heat David fired back and threatened the music blog that he will take "necessary steps " in order to clean his name.
The first 3 paragraphs of the fabricated are as follows:
At a recent show in Paris the pop star, David Guetta, was forced to flee the stage in embarrassment when at the start of his show he hit the play button on the wrong track.

Instead of hearing Guetta's usual pop-house hits, fans were inadvertently treated to a personal self help CD that had been prescribed to Guetta for treatment of crippling chorophobia – the irrational fear of dancing.

Guetta took to Twitter to release the following statement: "To all my fans, I'm sorry that you had to find out that I have been pre-recording sets and not playing live.
It takes an average normal human being to notice the published story is full of untrue sayings. So what does this mean exactly?
Will David loose some fans from these kind of fabricated stories? And what about blogs who continually make up things to attract readers… Are they just warming up or will this be a never ending story?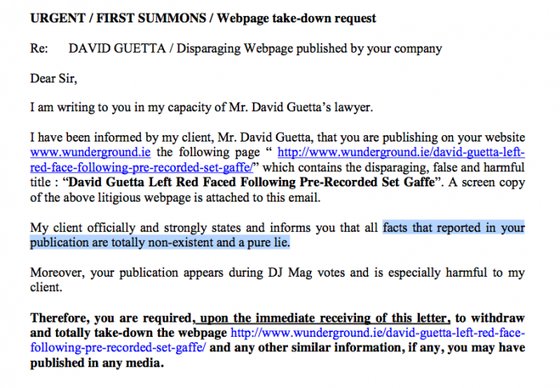 So, who's laughing now? Certainly not Guetta, who did take to Twitter to cry about how his life is unfair and he's got haters/liars/cheats who force his hand into the oh-so-petty DJ Mag Top 100 jack-off competition.
I wonder why each year at the moment of the dj mag vote, there is always a fake story on me playing a pre recorded set.is it by accident?

— David Guetta (@davidguetta) July 27, 2013
I didn't want to promote myself this year for dj mag but those haters/ liars/cheaters make me want to do it. Go to djmag top100 and vote!

— David Guetta (@davidguetta) July 27, 2013