Cash Cash – Overtime EP [October 29 | Big Beat Records]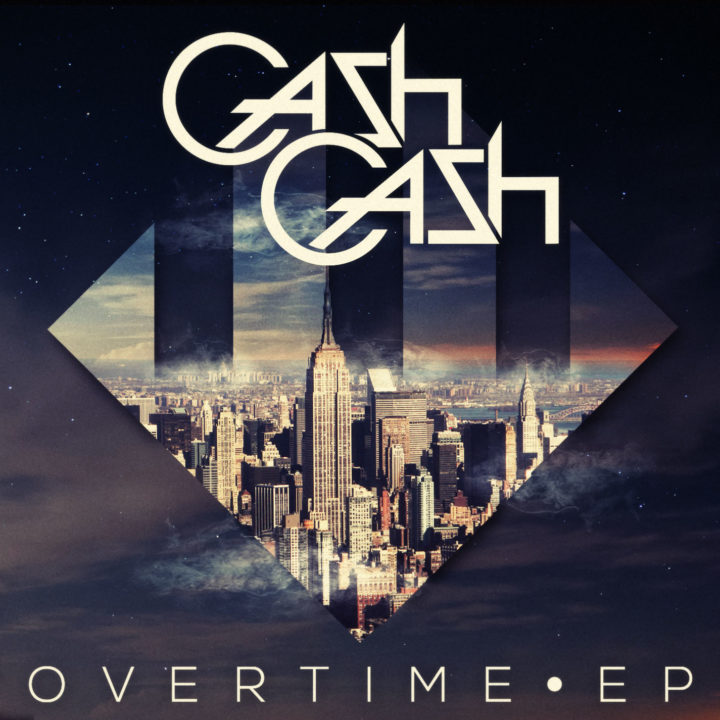 Every single tune that I've heard out of American producers/band, Cash Cash, has been overwhelming in a good way. From experimenting with pop music back in 2009, to reaching the top 10 on the Beatport Electro House charts on multiple occasions, the group seems to have found a home in dance music. While I am perfectly content to blast their remix for Krewella's hit "Alive" on repeat, I'm also excited to see them pump out new music. Upcoming this October, is their EP, titled "Overtime", which will feature six tracks and will be released on Big Beat Records.
The EP's first two tracks are no-brainers: the radio edit for "Take Me Home" w/ Bebe Rexha, and their most recent Spinnin' release, "Overtime". The next four tracks are slightly shrouded in mystery. We only have their names, but we don't have any idea what they sound like. We know that one of the tracks, "Here & Now," will feature vocalist Kerli. But the other tracks, "Hideaway," "Satellites," and "Kiss The Sky" will surprise us on release day. To ease some of that suspicion, Cash Cash posted a preview of "Satellites," which is an incredibly lighthearted progressive house song. While there is no featured artist credited, there are vocals on the track. But this shouldn't surprise you, because the guys in Cash Cash have done their own vocals a few times ("Party In Your Bedroom," anyone?).
If this preview is a sign of anything to come, then I have a feeling that this EP will be incredibly successful all over the world. Cash Cash has an incredible amount of talent, and it's only a matter of time before their music dominates both the pop and house industries. Remember October 29, because that is the date that this EP will be unleashed to the world (you can preorder it on iTunes here).