10 Questions With BBC Radio 1's Danny Howard!
The man behind BBC Radio 1 Dance Anthems, Danny Howard, has quickly become one of the biggest DJ's on Radio 1. But, not only is he the DJ on Radio 1, he also produces his own music. The mastermind behind his ever famous "Push The Tempo" section on Dance Anthems, sat down with us for 10 questions. Check out his answers below and enjoy!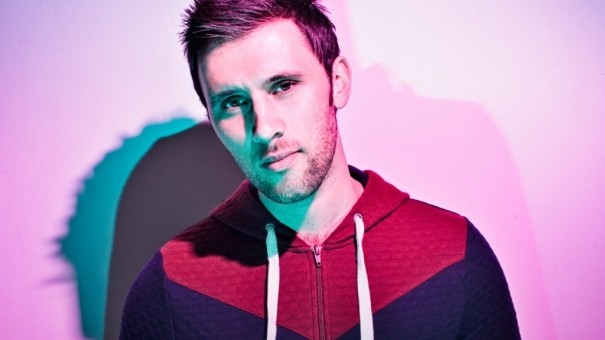 Who or what made you decide to become a DJ/producer?
Probably the first time I saw a pair of vinyl decks, when I was around 10 years old. They were my older brother's and it intrigued into what the purpose of them was, what the job of a DJ actually was. It wasn't until I was at University at the age of 19 that I fully got into it. I had to re-sit my 2nd year, but only two modules that I failed so I had a lot of extra time on my hands. With this time, I taught myself to DJ! It was a blessing in disguise (as the old saying goes) as I've always loved dance music so to be able to become a DJ playing my favourite tunes has always been a longstanding dream! Thank God for my academic procrastination in 2nd year is all I can say! ;)
What would you classify yourself as, as Radio Host or a DJ, and why?
Primarily, I'm a DJ. I belong in the club. That is where my passion is and there is no better feeling than having a temporary connection with a bunch of strangers in an intimate environment (…stay with me on this) playing loud music! It's your job to make sure everyone in that room has an amazing night and in reality, you are there to entertain them and when you nail it, it's an awesome feeling! However, I came into radio further down the line and my priorities have changed slightly in the fact I would love to one day emulate the career of the one and only Pete Tong. He's a broadcasting legend, a trusted tastemaker and a renowned figure in dance music all over the world. That is now my dream, as well as producing and DJing.
What was your life like before you started at BBC Radio 1?
It's fair to say joining BBC Radio 1 changed my life. I was living in my hometown of Blackpool in the North of England DJing anywhere and everywhere that I could. I was doing ok and building a name for myself on a local level but when a world renowned institution like the BBC takes you on, it's the chance that any DJ/Presenter could wish for. It's a once in a lifetime opportunity and I intend to make the most of every minute.
You consistently have some of the biggest names in dance music on your show, Dance Anthems. What is it like always being surrounded by these "superstars,"yourself being one?
This is a question I get asked a lot and one I enjoy answering the most because contrary to stereotypical speculation, 99% of the time, the biggest DJs in the world are always down to earth, cool people. There's the whole DJ 'ego' myth that people automatically assume to be associated with the job, but I'm yet to come across any arrogant, rude dance music superstars. It's a tough industry out there and although it's human nature to look after yourself, it's equally just as important to support each other and keep the scene thriving.
How did you come up with the idea for your "Push The Tempo" section on your shows?
Haha, it really humbles me that 'Push The Tempo' has become renowned within the show. It's always funny when people come up to me in a club and request I play a PTT. I'm not sure it would have the same pay off but it's still nice to know people dig it! It was an idea that my producer at the time had: to make a track get faster and faster. I then instantly related that to the classic Fatboy Slim sample from his track 'Ya Mama'…and 'Push The Tempo' was born.
You play over 40 songs in Dance Anthems every week. Is it ever tough for you to find new music to play each week? Is there a certain way you go about finding the new songs?
The aim of the show is to play the biggest dance tracks of the moment as opposed to strictly the newest. The way it works is that the first two hours are dedicated to those big moments with new tracks scattered out. Then in hour 3…this is when it's purely new music. So, the answer is it's not hard because there's so much good music out there right now (which is testament to how popular dance music is) and I only have to fill one hour plus seven new tracks for the first two hours! The rest is filled with huge, well known dance tracks. I think this is why the show sounds so huge… because the balance between familiarity and educating listeners is just right.
If you would collaborate with one artist, regardless of genre, who would it be and why?
My all-time hero and influence is Erick Morillo. His energy and passion behind the decks was always something I used to admire and I would love to make a real house groove with him one day! He's a legend!
Do you ever have instances where you have "Producers block?" If so, is there anything special you do to get the creativity flowing again?
I think this is quite normal and something every producer will experience from time to time. The only thing you can do is keep trying out new ideas, listen to other music for inspiration and usually, just when you think you're at a dead end… something will come to life! Sometimes it can be days/weeks, sometimes hours but the only thing to do is keep going!
What is your opinion on the "ghost-producing"epidemic?
I think we all have to be accepting to the fact that this happens in dance music! I recently watched an interview with Tiesto who openly admitted to working with other producers on his tracks. He is one of the most successful DJ/Producers in the world and he's now doing it. I suppose you could relate this to the whole 'sync' button argument. Is that 'cheating'? The answer is, in my opinion, as long as the work is YOUR influence and your creative input, then you're well within your right to exec produce. I would advise learning for yourself as it will give you more freedom but more and more people are working with each other to find the next big dance record. We all have to work together and support each other as I previously said. The one thing I REALLY disagree with is when a track is ghost-written by someone and the 'artist' didn't even step foot in the studio to make the track. How can you not feel like you're cheating yourself by claiming that it's your record when you weren't even there to have any input?!
What guests can we expect to see on Dance Anthems in 2014?
As always I want to get the biggest DJs in the world on the show as Dance Anthems is about the biggest and best. However, I like to make sure we support and showcase the future stars of tomorrow. Two I can reveal for January are UK house producer Kryder, who is smashing it right now with releases on Axtone & Protocol; and US main man MAKJ, I'm really loving his stuff at the moment and he's fast becoming a superstar in the EDM scene.
Although Dance Anthems has only been around for about a year, it has quickly become one of the biggest radio shows on Radio 1. Take a listen to Danny Howard's newest original "Spire" and his newest podcast below and enjoy!