Mix Selection: Bingo Players @ Ultra Music Festival Miami, 2013-03-24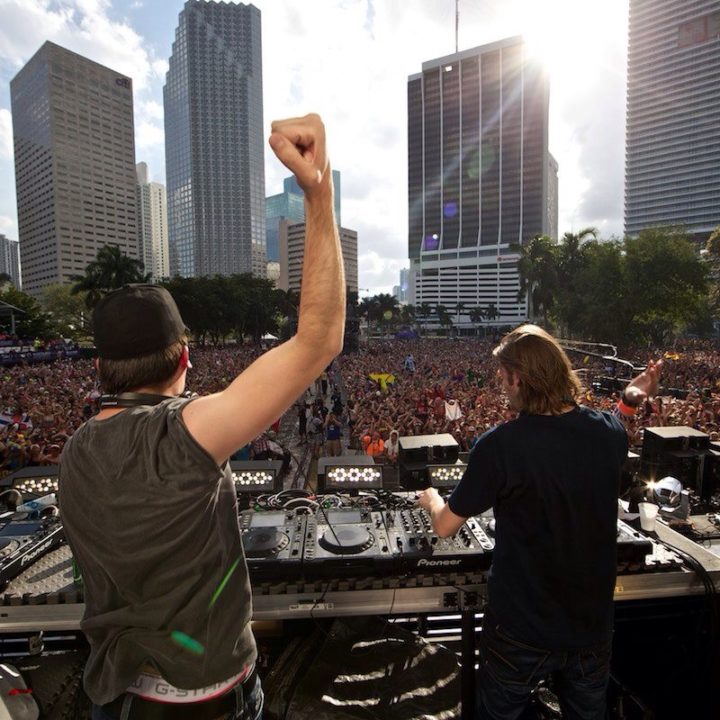 Like many, I am still heartbroken over the news of Paul Bäumer's passing. One half of the Bingo Players duo, Paul was diagnosed with cancer back in July 2013, and was forced to stop touring together with Maarten. While receiving treatment at home in the Netherlands, Paul focused mainly on running the Hysteria Records label, but kept himself busy in the studio. To celebrate the wonderful memories and melodies that Paul helped bring into our lives, we decided to select the Bingo Players' set from Ultra Music Festival as our Mix Selection today. This mainstage set was one of the last that Paul and Maarten were able to play together, and showcases the ceaseless energy and creativity that these two artists had when they were working in tandem. This mix is full of their own original tracks and mashups, so enjoy the sounds of Paul and Maarten behind the decks at UMF.
Tracklist:
Bingo Players – Out Of My Mind [HYSTERIA] w/ Pitbull feat. Lil' Jon & Will.I.Am & JD – Put Your Fuckin Hands Up (Acappella)
TJR vs. Foreigner – Cold As Oi (Bingo Players Mashup)
Trinidad James – All Gold Everything (MAKJ Remix) [FREE]
Bingo Players – L'Amour vs. Cry (Just A Little) (Bingo Players Mashup)
Bassjackers & Kenneth G – Duckface [HYSTERIA] w/ Calvin Harris feat. Example – We'll Be Coming Back (Acappella) [ULTRA]
Bingo Players – Buzzcut [HYSTERIA] w/ Mark Knight & Koen Groeneveld – Put Your Hands Up (Acappella) w/ Chuckie – Who's Ready To Jump (Acappella) [BIG BEAT]
W&W & Ummet Ozcan – The Code [REVEALED]
MAKJ vs. Zedd & Lucky Date – Springen (MAKJ Personal Edit) [HYSTERIA/INTERSCOPE]
Noisecontrollers & Showtek – Get Loose (Tiësto Remix) [SPINNIN']
Bingo Players – Rattle [HYSTERIA]
Carl Tricks – Say What Now [HYSTERIA]
Alvaro & MOTi – NaNaNa [HYSTERIA]
Chuckie & JunxterJack – Make Some Noise [CR2]
Bingo Players – Ultra ID2
Nicky Romero vs. Afrojack feat. Shermanolgy – Can't Stop Symphonica (Bingo Players Mashup)
Kid Cudi feat. MGMT – Pursuit Of Happiness (Steve Aoki Remix) [UNIVERSAL REPUBLIC]
Bingo Players – Mode [HYSTERIA] w/ Pitbull feat. Lil' Jon & Will.I.Am & JD – Put Your Fuckin Hands Up (Acappella)
Daft Punk vs. Far East Movement – One More Jello (Bingo Players Bootleg)
Dance Rebels Presents Mix Selection
Looking for a nice mixtape to begin your day with? To rock out on your lunchtime or just want to blow some new & fresh tunes on your iPod or Home cinema? Look no further…
Mix Selection is a platform where Dance Rebels points out which mixes are undeniable MUST-listens. We give you a selected summary of the hottest tapes that we have come across. Get ready to start your day with a blast!
Stay updated with all of our releases. Join us on Twitter.