Jewelz & Scott Sparks feat. Quilla – Unless We Forget [January 13 – Revealed Recordings]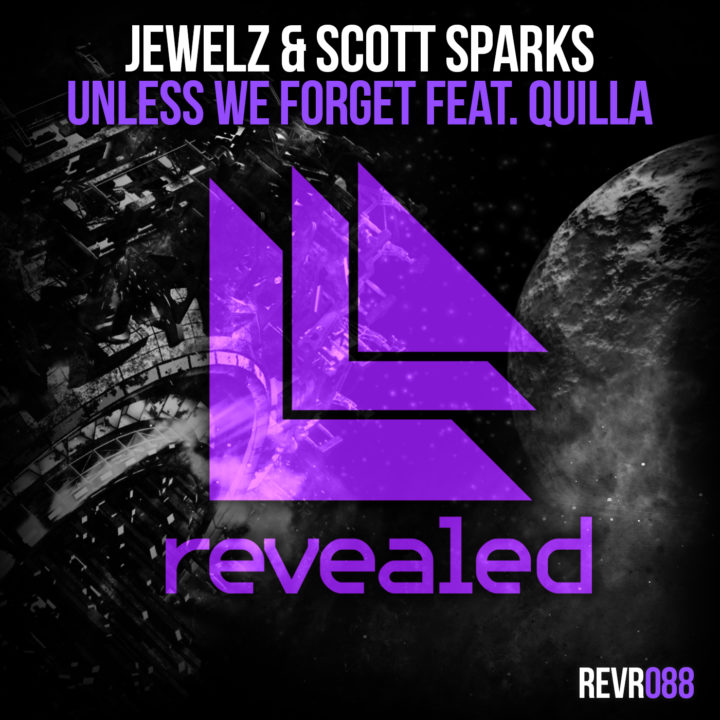 These guys just seem to be absolutely unstoppable. Jewelz & Scott Sparks have been producing music together for a few years, and I admire them for sticking strong to their own trademark sound. They dabble back and forth between electro house and progressive house, but you can always tell in advance when they have been involved with a track. This time, they have teamed up with veteran dance vocalist Quilla, who has previously worked with guys like Sultan & Ned Shepard and Feenixpawl. The result is known as "Unless We Forget," and serves as a formidable competitor for the first big hit of 2014. The song was picked up by Revealed Recordings, who plans to release the track on January 13.
The track has an overarching progressive house sound to it, but like I've mentioned they still included their own signature percussion in the breaks. The vocals take place over a very mellow bed of chords, but this only emphasizes their incredible effect and the meaning written into the lyrics. The drop melds progressive house perfectly with the trademark "minimal, but not really minimal" sound that Jewelz & Scott Sparks have embraced since the very beginning.
"Unless We Forget" will drop on January 13. Until then, enjoy this preview!