The House of Borgeous Comes To Boston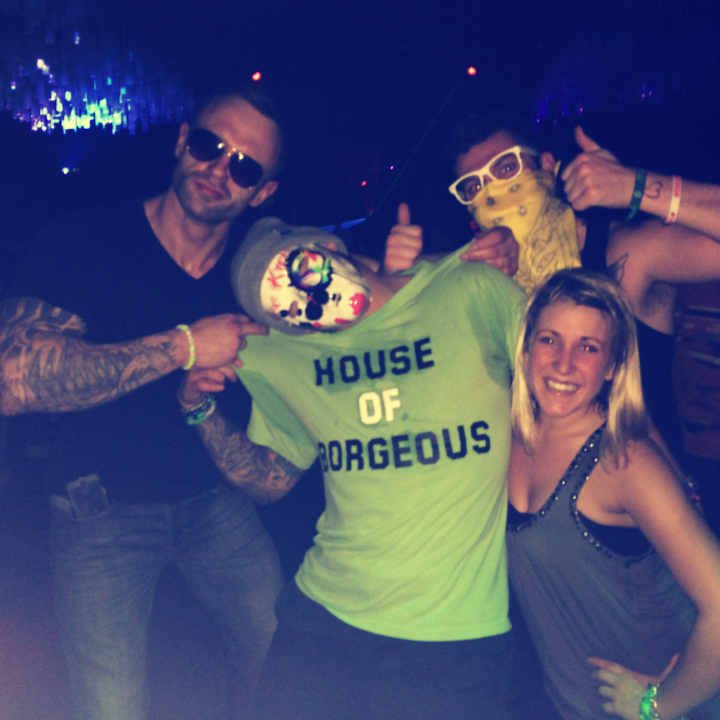 Another week, another show. This time I got an opportunity to see Borgeous at Naga in Cambridge, MA and suffice to say he turned the club into the House of Borgeous. I arrived at about 11:00pm and was a little disappointed to see a half empty room, but the opener was still on. He wasn't bad and did a decent job of getting the crowd going, but to be honest the room was feeling a little flat.
Then Borgeous came on and immediately the crowd starting buzzing, but it didn't last long because almost as soon he dropped "Footrocker" the sound cut out. The now much larger crowd was already hyped up though, so they just started a chant and within minutes the sound came back on. Unsurprisingly mainstream tracks like "Animals" were played, but I was pleasantly surprised when he started throwing on some older hits like "LRAD" and "Clanga". Some DJs stay behind the booth all night and never touch the mic, but Borgeous expertly worked the crowd and even got up on the booth and got the whole room throwing their hands up in the air. After dropping plenty of progressive house he went into an absolutely dirty trap set featuring remixes of "Tsunami", "Booyah" and "Holy Grail", but when he dropped "Oh My" by The Partysquad and Boaz, a personal favorite of mine, everyone in the room went nuts, even the bartenders and bouncers were dancing.
I definitely would not have thought Borgeous would be dropping multiple trap songs in his set, but that was the without a doubt the best part of the night. I wasn't sure what to expect from him since this was my first time seeing Borgeous, but he blew me away and I think everyone walked out of Naga feeling like they had gotten their money's worth from the show. He may be somewhat new to the scene, but he performs like a veteran and I would definitely recommend you check out one of his shows before his Invincible tour is over. Be sure to follow us on Twitter at @dancerebels to keep up to date with all of his music and look out for our upcoming interview with him!