Rave Report – New York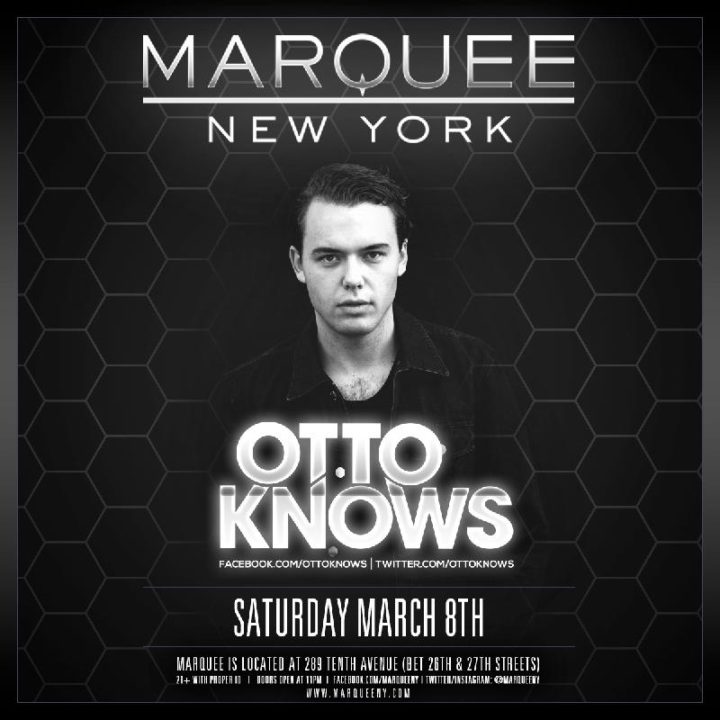 The rave report is the ultimate guide to the hottest shows in your city. It's a little late, but here's what's going in the Big Apple this week.
3/5 – TV Noise @ Webster Hall
3/6 – Caked Up @ Finale
3/6 – Borgore @ Pacha
3/7 – Wolfgang Gartner @ Pacha
3/7 – TWRK @ Stage 48
3/7 – Moon Boots @ Webster Hall
3/8 – Otto Knows @ Marquee
3/8 – MAKJ @ Webster Hall
Pretty crazy week in New York, though what week isn't? There are a ton of differents artists form varying genres to see this week, but you're going to want to go see Otto Knows at Marquee. It's not only one of the best clubs in New York, but Otto Knows has a repuation for throwing down some epic sets. One of our writers had the pleasure of seeing him in Miami and said that it was one of the best shows of his life. Since it's a Saturday I highly, highly recommend getting presale tickets which will guarentee you entry. It's $50 for females and $55 for males and it's a 21+ event so there won't be any newbs there to ruin the experience.