Is Danny Avila A Fake?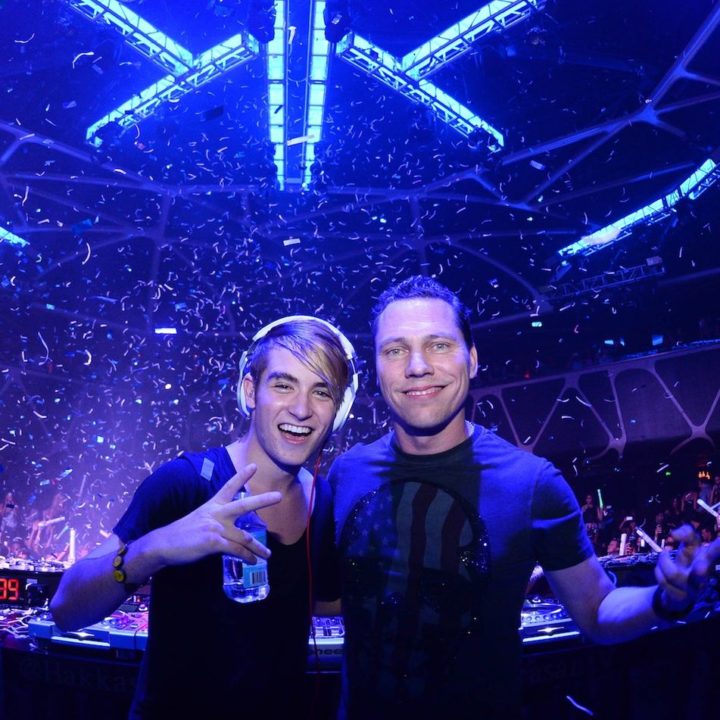 Danny Avila is one of the most beloved EDM artists to have emerged recently. The young producer from Spain has released some pretty major tracks like "Tronco", "Breaking Your Fall", and "Voltage", songs that were played and still are played by the world's biggest DJs. The only problem is Danny Avila isn't the one behind these great tracks.
If the name Maarten Vorwerk doesn't ring a bell that's not something that would surprise many people. You're much more likely to know the tracks "Epic" by Sandro Silva and Quintino and "Wow" by Yves V and Felguk or maybe you know "Mammoth" by Dmitri Vegas and Like Mike? These are all songs done by Maarten Vorwerk and there are many more that we didn't mention. Vorwerk and  probably a few others are the talent behind Danny Avila and they're major reasons for his success. Supposedly Avila's newest track "Poseidon" was also ghost produced by Vorwerk, but we don't have any confirmation on this. Based on previous tracks that Vorwerk has done it certainly seems likely.
Doing a brief search reveals some interesting things about Danny Avila. It's no secret that his father is very wealthy and has designed some of Ibiza's best clubs, but few people realize how much of a role Danny's father may have had in his rise to stardom. According to a graph compiled by Inner Circle Records only about 41% of Danny Avila's Facebook likes are from the United States, Spain, and Germany. Interesting considering these should be his three biggest markets if he compiled all those likes organically. Spain, his home country, only accounts for a paltry 12.1% of the total. It makes you wonder if his 124,000+ likes are a result of a lot of marketing dollars or because people really like him. I mean Danny Avila kind of came out of nowhere. Not even industry insiders were really aware of Danny Avila before he dropped "Breaking Your Fall", I mean he had literally zero presence in the EDM world. It also amazes me at how little love he gets anytime an article is written about him. Check the comments below from a Dancing Astronaut article to see what I mean and trust me there are a lot more.
Just because you drop one good track doesn't mean you suddenly get to hang out with Tiesto and Fedde Le Grand. It's hard to believe some of daddy's influence and money didn't get Danny Avila to where is today when it took years for people like Dillon Francis and Ummet Ozcan to really break out. The fact that he has his own radio show already is crazy. The kid has less than 10 singles and hasn't even done a major official remix by himself. The one he did for Krewella's "Live For The Night" was with Deniz Koyu who many suspect has done more than help him with previous productions.
I've never personally seen Danny Avila perform, but I've heard very mixed things about him. A few of my friends who aren't really into the scene loved him and proclaimed he was "amazing" live. Some of my other friends who are huge house heads and go to shows at least once a week complained that he played right off the Beatport Top 10 and dropped some tracks that just didn't flow. A review of his set from the Generation Wild tour early last year seems to corroborate that. It's a little strange that someone who is supposedly so good at producing music isn't that great at playing music.
In an interview Avila claimed that his biggest influence was Skrillex. I mean I know Skrillex is a great artist and he's experimented quite a bit with his sound, but I haven't heard anything from him, and I mean ever, that would inspire someone to make progressive house. That just makes no sense. A YouTube video compared a portion of Danny Avila's song "Rasta Funk" to Showtek and Justin Prime's "Cannonball" and the similarities are just uncanny. Even if Danny Avila is making his own music, he's not even being original about it.
Look, I'm not hating on Danny Avila, I actually like his music or whoever made it, but if you're going to use a ghost producer or draw from other artists' sounds then just come out and say what your doing. People may not like you for doing that, but at least they'll be able to respect you. I want to hear it from you guys though, what do you think of the whole Danny Avila situation and what's your opinion on ghost producing?
To all rich dads in the world, artists are made by dedication, not by investing a 100K in studio equipment !

— Nicky Romero (@nickyromero) March 17, 2014