A Man With "Passion," Our Interview With Shanahan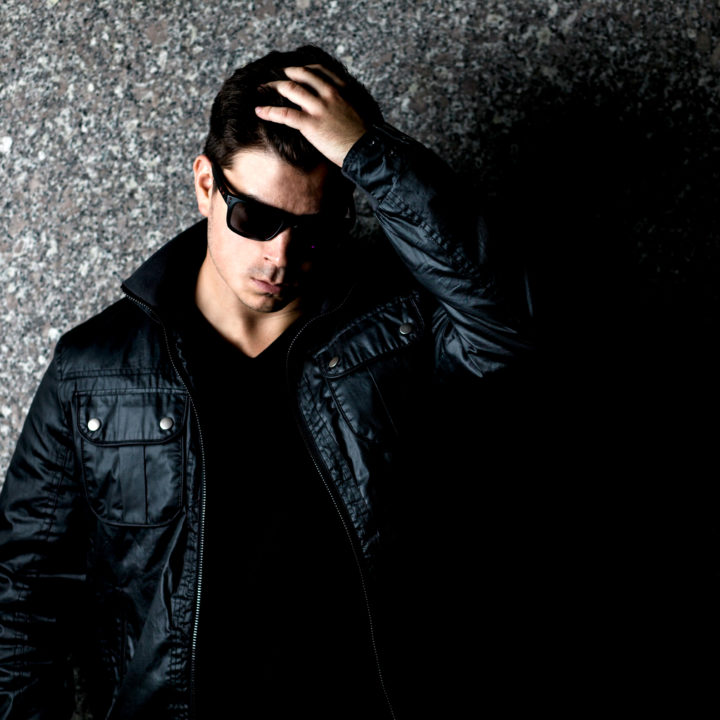 American Shanahan has been pumping out tracks like crazy recently, and with great success. Support from names like Quintino, Swanky Tunes, and Armin van Buuren has pushed his name into the CDJ's of other big names, and into the iTunes libraries of fans all over the world. Earlier this week, Shanahan released his first solo single of 2014, "HAWKD" on Armada Music's Deal Records sublabel, and as of today, it is currently sitting at #94 on the Beatport overall top 100. We were able to sit down with Shanahan and talk over various subjects including his start in dance music, how great getting support feels, and what lies ahead for him. Enjoy!
1. What artist or song first got you familiarized with dance music?
– I listened to a lot of old records on vinyl before I ever thought about starting to DJ/produce. I would have to say the most records I had in my crate were all of Paul Van Dyk's, specifically "We're Alive" and "For an Angel." Those are the records that you never forget, thanks Paul for the limitless inspiration!
2. As an American, are you proud to see dance music becoming so mainstream in the country?
-It's great that the music I love has become so popular worldwide. I remember when I was 12 or 13 years old telling all my friends that "Dance Music" will take over the world. All they did was laugh at me and say how much they hated the music. Now these days they are going to every gig they can & following all the top producers! I definitely can say I am proud to be apart of such a positive movement of music, especially in America! I have been doing this for almost 15 years and to finally see my style of music on the radio and tv, is something that deeply excites me.
3. One of your first released productions came through Hardwell's Revealed Recordings: with all the success he has been having, are you surprised at all?
– This was a release that came later in my career in late 2011, I started doing a lot of productions underground and kept them stored away for a long time! I would definitely say this is my most popular release overall by far! Can't say I'm surprised what so ever of how gigantic Hardwell has gotten. The moment I heard his record, "Smoke" a few years back, I knew he would someday be on top of the EDM scene. Once Tiësto starting recognizing him and pushing his name around, that's really all he needed, a slight boost! The guy is an inspiration to me and he deserves all of his success.
4. What has been your favorite moment thus far in your career?
– I've had a lot of memories over the years, playing shows with friends/artists or just spending hours in the studio creating my next record! There's definitely two things that stick out to me that I will always remember. First off, the day Sebastien Lintz called me up and said, "Hardwell wants to sign your record to Revealed Recordings, along with doing his own personal Edit!" I "freaked out" is an understatement for that moment when he broke the news to me! Second, I had a blast in New York City in early 2013 filming the official video for my song, "We Are" with Carl Nunes & his crew from Guatemala. The weather was unbearably cold as we were filming the video on the Brooklyn Bridge!
5. You did "Passion" with Sebastien Lintz, and "We Are" with Carl Nunes: what will the next Shanahan collaboration be?
– Those two projects were a lot of fun, also turned out to be my two most successful records to date! Glad I got Carl & Lintz on board for those collaborations! At the moment I am doing a lot of solo productions, but working on a couple collaborations with guys like KURA, First State, Robin Riccio and a group of newer artists. A new collaboration I am working on is with Monstercats, Chris Ramos. This dude is incredibly talented and very original!
6. Where does your musical inspiration come from?
– Oddly enough my inspiration comes from limited distractions and being secluded. I am the type of artist that enjoys being outside of the busy city. I was born and raised in a quiet neighborhood in the woods away from all the action. I enjoy going outside taking a walk down my road or just sitting there in silence listening to nature. For me, this works more efficient than sifting through the Top 100 Beatport songs for hours. I don't recommend for new artists do that, it can utterly throw off your creativity and originality!
7. If you had the ability to change ONE thing about the entire music industry, what would that be?
– That's a tough question, as there are many things I wish to change! I think something that really runs through my mind frequently is "Internet Followings." I very much dislike the whole idea of "Fake Likes" or "Fake Followers." Be original and believe in your brand, the fans and followers will come in time. It's one thing I will never do in my career, to buy/purchase fake people/likes on my social media!
8. Your next track, "HAWKD," has received the support of Swanky Tunes and Armin van Buuren. Can you describe the feeling you get when you hear your tracks played out by such big names?
– To be supported by major artists is really the ultimate goal when signing a new record! Once you complete that last master and sign that contract with the label of your choice, all you want is dj support! To have support from someone like Armin, Hardwell, Tiësto, and more is really something I have worked so hard for. When I saw Hardwell drop, "Passion" in front of 12,000 people, the chills down my spine have yet to go away! I honestly jump up and down a little bit in the studio when a label sends me the "Support Feedback Sheet."
9. What tracks and remixes do you have coming in the near future?
– I have a good amount of material locked up and ready to go. I am just waiting for the right time and the right season to release that specific genre track! Particularly, I just signed a single with two vocalists to Trice Recordings coming out this summer! I will be releasing 2-3 free downloads of original songs on my social media in the next few months. The collaborations mentioned above are all still in the works, I am not positive where those will be released yet, but looking forward to finding out! As far as remixes go, I just finished up an official remix for a classic tune from back in the 90's that I cannot mention yet which I believe will also be a summer release!
10. How do you plan on making the rest of 2014 your year?
– I have many things planned from the studio and releasing lots of original material. As for gigs, I am not in a rush to be on the road right now. I really believe in focusing a lot of my time on quality productions in the studio. Being on the road can sometimes take the creativity right out of me because I am just exhausted. I love doing a few shows a month here and there to test out the new records, but being in the studio and working long hours on new projects is where I truly love spending the majority of my time!
Follow Shanahan:
Facebook | Twitter | SoundCloud | Instagram | Site