Discussing Producing, Growth And Future, Our Interview With Mell Tierra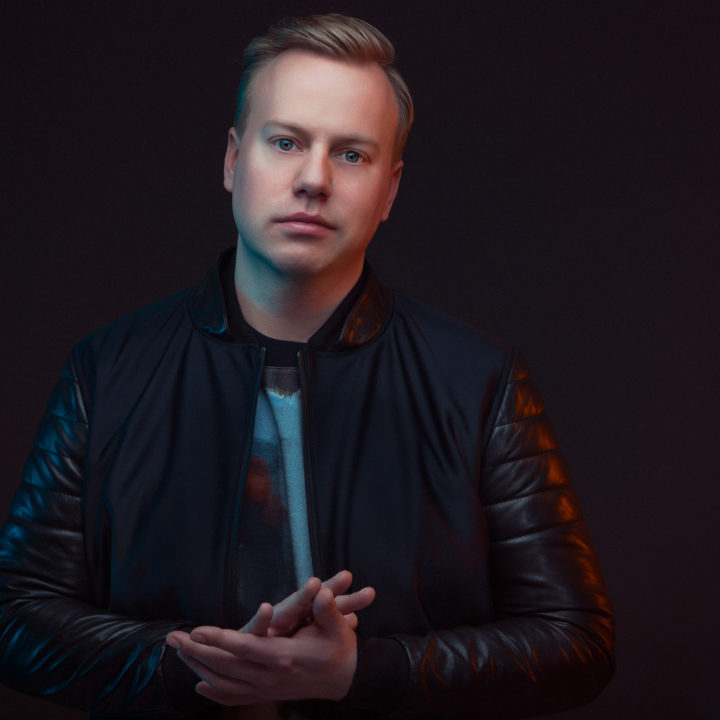 He was the first producer to release a multiple-track package on Hardwell's Revealed Recordings and produced many big tracks on labels like Cr2, 6K, Deal and Big & Dirty. I'm talking about Dutchman Mell Tierra. During the years he slowly came up strong, time to meet the man behind the alias and talk about his career, the productions and the future.
Mell Tierra's career started in 1999 with some Vinyl turntables in his loft. "That was in fact the beginning for me. I started with mixing my favorite Vinyl records in that room. When I turned 21 I finished my study and I really started my producing career. I had loads of time to produce new tracks and was able to focus on my career. When I wanted to know anything about producing and asked other colleagues, I never really got the right answer. That's why I discovered almost everything by myself. My first track was not that good, but things got better with every track. I'm working in this studio for around 5 years now and it's all about producing here."
The fact that Mell Tierra discovered all the producing skills himself can be called a privilege. "I am independent, don't have to think about ghostproducers. Not that I find that a real problem, but I always say to producers that they need to make sure that you remain independent. I did hope things would go faster when someone explained to me how a certain plug-in worked. On the other hand I'm proud of myself that I came so far all by myself."
He mentioned it before, Mell Tierra began in his loft with two Vinyl turntables, what kind of music did he play? "Back then I played many vague Trance, I basically played everything. It started with Tiësto-trance, but after a few years I had the chance to become a resident in a club. Since they were quite House-orientated, I had a choice to make. I wanted to practice as much as possible, also with an audience, so I bought more and more house vinyls.
The fact that he started at young age and slowly gained more and more fame seems to work and his tracks keep on getting better. Didn't he prefer a career a la Garrix, with a worldwide hit at young age? "I must say I find it a little bit scary. He's only 18 years old and even number 1 dj Hardwell had two burnouts in a year. And Martin Garrix is being promoted as a young popstar, not just as a DJ. But I think Martin is a person who will find his center of gravity. I know I'm climbing very steadily and of course you'll still have dips, but they will not turn out to be as big as when you're a starting producer. It took a while before I played abroad and I spent my time alone on a various amount of airports quite often. I must say that I don't know how I would have handled that, when I was only 20 years old."
About those dips, what can Tierra tell us about that? "Hmm, that's a hard question. "I didn't have really big dips in my career. I lost my father when I was 25 years old and that did really hit me, but when it comes to music, things kept on going quite well. I am where I am now and I think everything has a reason. About the highlights, it's more like an enumeration of different achievements. Last time during Ultra I woke up and found my phone filled with notifications. It appeared Tiësto played 'Glazer' live. After that he even mailed me that he regret the fact that he missed that track on his label, Musical Freedom. Another highlight will be my debut on Tomorrowland this summer, playing on one of the biggest festivals worldwide."
Time to focus more on producing, starting with a popular subject, the critic about the EDM-scene that raises the last few months. "Three years ago Big-Room was the same Big-Room. I think it's a pity that certain artists complain about EDM so much. A few months ago someone selected 20 drops and put them all together in one track. Another artist responded by selecting Deep House drops and showed that these tracks had the same sound as well. The music industry is going so fast now and that should be a good thing."
Critics say many EDM-producers get their inspiration by copying other artists, but what inspires Mell Tierra? "It could be everything, some new samples that I rework myself for example. In my latest track I used a guitarsample that sounded really bad when I first heard it. I kept on working on it, improving it and turned it into a useful piece for my track. I don't like to copy other artists, but sometimes you hear something really sick from another producer and I think it's good to try to use that as an improvement for your own music. My own music inspires me as well, at first I called 'Boomerang' Glazer two, because I used some nice elements from it to spice up my track."
We know how Mell Tierra gets inspired, but does he have certain rituals before he starts producing? "Well, not really. There is one setting in my compressor that I use in literally every track and I make sure it's right before I start producing. I won't dance around the studio or something like that, it's pure technical haha. Except from the technical setting, I always start with different sections. Sometimes I start with a plain 45 seconds drop and I work on a theme afterwards, or the other way round. For Glazer I started with the drop and then built the theme. When the theme was finished, I thought it was of a higher quality than the drop. I decided to rebuild the drop, but then I thought the drop was too good for the theme, so I had to fix that. Sometimes I create 2 or 3 different drops in one track, before I find the right one. In the past I filled my tracks with loads of effects and elements, but when I listened to Nicky Romero and wondered why his tracks so enormously strong, the answer was quite simple: quite a blank drop, without distracting elements. I only use elements when I'm sure you'll miss them when you leave them out of the track.
Tierra puts loads of work and time into his productions, but is he ever happy with his tracks? "I always try to make the drops and the themes catchy and singable. Especially in the themes it's important to make that as good as possible. When I'm really happy with my track I can't sit still in my own studio and I keep op jumping haha. The drop must be so perfect and fitting and when that's done, I get loads of inspiration for my theme and the intro et cetera. Glazer was in that way a very special track and people thought it was completely new. Drone is also refreshing and really tight, it just sounds right. My new Conductor takes it even a step further than Boomerang, so it keeps on growing for me.
We discussed the past, but what can we expect in the future? "Besides Tomorrowland I can be found on multiple festivals this year. I will fly to Belgium for the Sunrise Festival as well and we got two festivals in Holland coming up. I will also leave Europe for a festival in Taiwan, so I'm ready for a busy summer."
Check out his Facebookpage for the latest news and grab his new 'Conductor' below!