Top 10 Acts You May Have Missed at EDC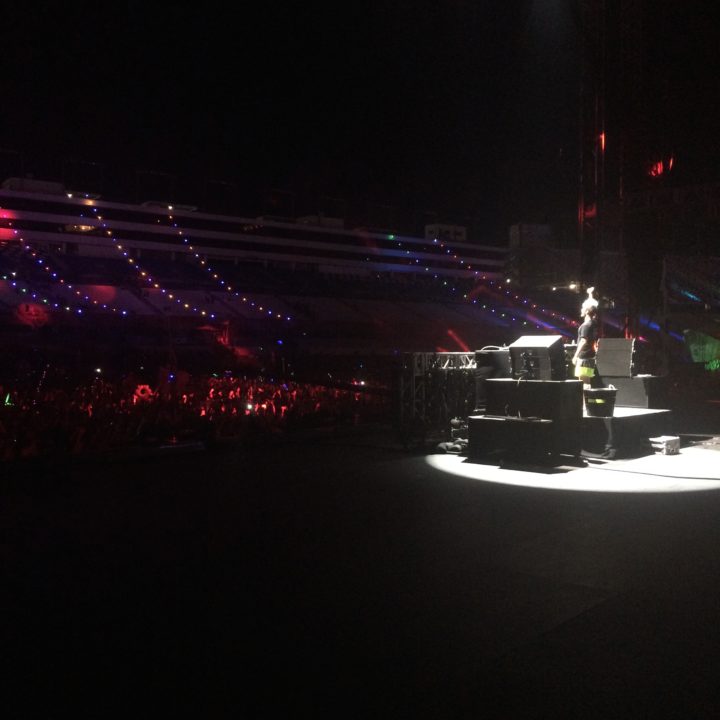 There's only so many sets that a person can see at EDC and while many of us wish we could be in two places at once, a cloning or time traveling machine doesn't look to be on the horizon. So here are the top 10 sets that you might have passed on.
10. The Glitch Mob (Tracklist)
Walking into the Kinetic Field with the sun setting behind The Glitch Mob was a magical experience. They came heavy and hit hard, out of the gate with their own track "Mind of the Beast". Glitch Mob never held back.
9. HeadHunterz (Tracklist)
Headhunterz started out a little soft but the second half of this set alone would put him onto this list. Luckily, if you decided to see Kaskade instead, his set was recorded for your hearing pleasure.

8. Chromeo (link not available)
The Funk Lordz held up their end of the bargain with something rarely seen at EDC, a band…kind of! The set up was different and was more of a live show than anything I've had the opportunity to watch at previous EDCs. There's no recording of their entire set, but there is this ten minute snippet, so you can get an idea of what it was like!

7.Simon Patterson (Tracklist)
Holy psy-trance Psymon! Not only was Psymon on point with this set, the visuals to go with it were absolutely ridiculous. This is one of those sets you just have to listen to for yourself.

6.Oliver (Tracklist)
Oliver, Oh Oliver, everything you did from start to finish was just wonderful sexy bliss. I don't really have anything else to say about this set.
5.Green Velvet (link not available)
I wish there was a link to this set to share just how amazing it was. He played his own tracks "Flash", obviously, and "Lazer Beams" the set was amazing. It had that top notch tech house quality in which one song seamlessly flows into the next. The result of this is a set that is one continuous song. It was beautiful to watch him spin and the Neon Garden wasn't packed, but it was full of people dancing the night away. It was a moment that, when put all together, was possibly one of the best under the Electric Sky.
4. Astrix (link not available)
If you missed this set, I wish you the best of luck trying to catch Astrix again unless he plans on spending a lot more time on this side of the Atlantic. The set was deep and dark, if the only trance you enjoy is uplifting this wouldn't have been for you. I don't have words to describe this set it was something you have to listen to. It's on this list for a reason, Astrix please, for the love of trance, have your set recorded somewhere!
3. Maya Jane Coles (partial set link only)
After hours of searching the internet this is the only recording I could find. Sometimes you just let the music speak.
Maybe its because I was super excited about this set or maybe it's because it was just beyond amazing, but I'm going to go with beyond amazing. It was trap, and dub, yet soul, it was everything. With their own signature tracks "The Quack" and "Jaguar". Flume couldn't make it to EDC but without half the duo, What So Not easily gathered the largest crowd to the Cosmic Meadows early on in the night!

1. Eric Prydz (Tracklist)
Coming to the conclusion that there is no such thing as a bad Eric Prydz set, and of course the man does not disappoint at EDC. The set is full of IDs and full of his own special edits so don't be too surprised if you have to listen to this a couple time to get the tracklist right!