The Rave Report – San Francisco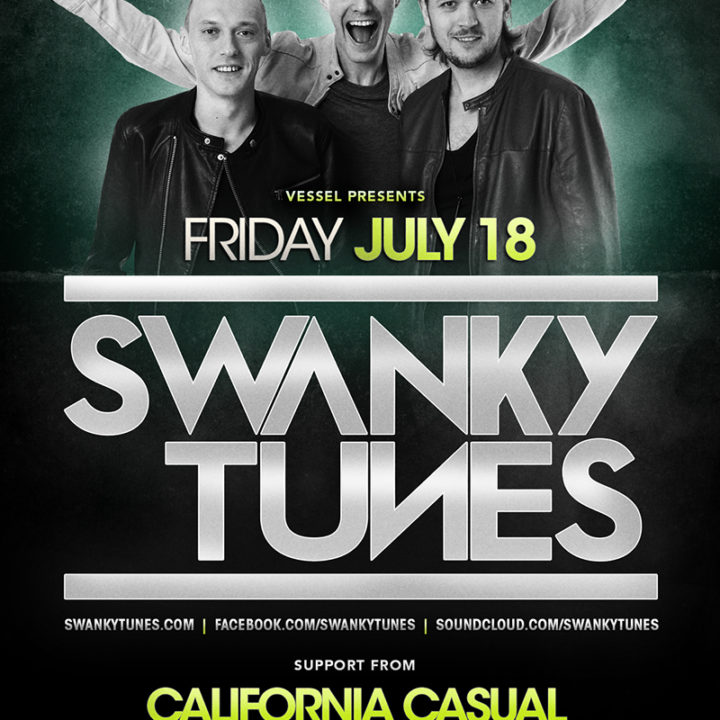 The Rave Report is the ultimate guide to the hottest shows in your city. Here's whats happening in San Francisco this weekend:
7/18 Swanky Tunes @ Vessel
7/18 Savant @ Slide
7/19 Overwerk & DJ Dan @ Ruby Skye
7/19 Dash Berlin @ Craneway Pavillion
7/19 Jordan Suckley @ Slide
7/19 Tall Sasha @ Vessel
Alright San Francisco, it's a little slow this weekend but none the less we still have a couple awesome shows going on. I'd suggest showing up to Swanky Tunes at Vessel this weekend. The Russian producers have done nothing but produce a steady stream of amazing house bangers over the past few years. Guestlist is available here. or if it's going to be a long day at the office pre-sales are also available here.
If that doesn't seem like your style. Dash Berlin will be gracing the bay area with his specific style of uplifting vocal trance. Insomniac events will have him headlining his own show at the Craneway Pavillion in Richmond, home to other recent Insomniac events We Are NRG and Audio On the Bay. With Insomniac backing the event it should be an amazing event with all the production included. Tickets available via flavorus.