Ready To Conquer The World: Our Interview With Holl & Rush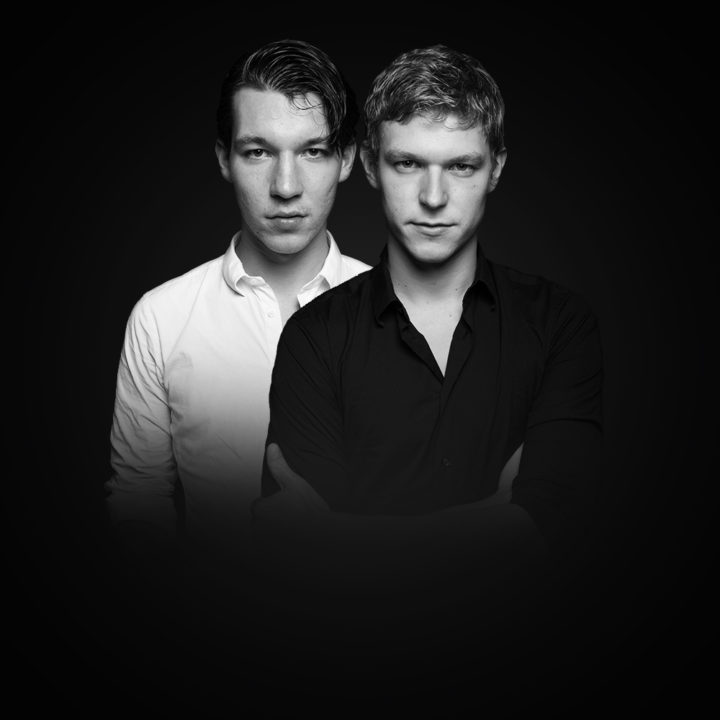 It started two and a half years ago, the creation of a new Dutch duo. Oscar & Bart earlier got in touch with each other and it worked immediately. They were both big Electronic Music fans and decided to team up for a new concept, Holl & Rush. But why this name? The answer is actually quite simple; write their name out completely and you'll get Holl and Rush. It says two things. It's a Dutch duo (Holl and) and they're ready to reach the top quickly (Rush).
The Rush-part in the name immediately became truth with their bootleg for Fedde Le Grand's 'Where We Belong'.
"We wanted to do something cool for a big artist. We liked Fedde's track and decided to give it a Big Room-twist. That worked out really well and Nicky Romero supported the track in his radio show. Our Facebook exploded and the likes were flowing in. At that moment, we knew the bootleg could be even bigger and we sent it to Flamingo Recordings. It took a while before we got a response, but it was worth the wait without a single doubt. They wanted to release it as an official remix and of course we could not refuse that offer. It quickly became our first success."
That bootleg has been released over a year ago and since that moment their status keeps on growing to bigger proportions. But what is their goal for 2015?
"Oof, that's a difficult question. We actually have more than one goal. We want to release our tracks on more big labels, like we did on Protocol Recordings & Flamingo Recordings. We work together with Flamingo closely, but also love to work with labels such as Protocol and Revealed. Besides that, we want to develop our sound, but that's a process that will remain a goal during our whole career. This year we have had some cool international gigs and we love to expand it to more countries and play our tracks at parties all over the world. When we play, we also find it very important to keep on making fun and mean something to our fans. It even happened one time that a fan told us that our tracks really helped him in his life. This means a lot to us and hopefully we can keep on creating this kind of productions."
We mentioned it before, Holl & Rush's star keeps on rising, but doesn't that create more pressure?
"Well, we keep on expanding our limits. People expect more of us and we have to fulfil these expectations. We want our sound to remain unique and fresh and we won't release a track that has a standard, uncreative sound in it. Since we are reaching further and further, the producing becomes easier. We also have to say that the support we've been getting on our tracks from major icons such as Fedde Le Grand, Hardwell, Nicky Romero, Deorro, Martin Garrix, Afrojack Tiësto and Steve Angello inspires us a lot to keep on creating new music. We want to do it step by step and since we are doing well at the moment, we also receive more and more collab-requests. Like we said, things are going well, but there's still so much more to come!"
The EDM-critics, who see the name as a genre keep on stepping up and also the word ghostproducer is a popular topic at the moment. Would Holl & Rush make a ghostproduction for another artist?
"I think we would do that, but the artist must also give us some input. He must know what he wants, and come up with ideas. We also want to be part of the credits, but that seems logical to us." Oscar: "I must admit, I don't really like the name EDM. People consider it as a genre, but it's just a collective term for all the electronic music. I don't think the current developments are bad, it became more interesting. There are more possibilities and the productions are way more diverse. All the genres are still expanding and I definitely think that's a good thing.
When it comes to producing, artists always have their own style and preferences.
"We find it very important to have our own authentic style. We spend a lot of time creating a strong drop and when we like it, we build the track around it. We always want to bring something new and drop fresh and exclusive sounds. For us, a track is successful when we can listen to the drop for like 50 times and we still love it. If we don't get this feeling, it's back to the drawing board. All the elements have to fit together perfectly and they need to complement each other. When this happens we know we created a track worth playing and releasing, which is exactly what happened with our newest single 'Napoleon' on Flamingo Recordings.
DJ/Producers often say playing their own track gives the best inspiration, how does it work for Holl & Rush?
"The combination playing and producing is actually a reinforcing loop. When the track we made, works really well in our sets, we get so much energy to produce more bangers and the same works the other way. When we produced a massive track, we get so much energy that we can't wait to play that production in our sets. In that way, we also can't choose just for producing or dj'ing, we love to do both."
It's time for a dilemma, which of you two is the better producer, or mixer?
"We need each other. One of us can't create a Holl & Rush track, because we complement each other. For example, Oscar would work on a fill and Bart would create a kick. Also, when it comes to mixing, we're a good team. When you're a DJ, you should entertain the audience. 30% is actually mixing, but 70% of the job is about feeling the audience and adjusting your set to their response.
Talking about new talents, what tips do you have for the upcoming producers?
"Create a unique sound and just don't give up. Things, mostly, will not work immediately and it takes patience to keep on growing towards fame. Also, don't make it too easy for yourself, make challenges and always go for maximum result. You can take a look at other producers and try to recreate sounds, but always do that with your own twist, you shouldn't copy successful sounds created by others. Of course it's a big plus when you're musically talented, that will help your career a lot.
Let's end with the future, what can we expect from the duo?
Well, today (Monday 10th of November 2014) our latest track 'Napoleon' is coming out on Fedde le Grand's Flamingo Recordings. The early support list we got on this track was crazy, almost every big DJ in our genre is playing it. Our goal is to keep on creating productions that reach people from all over the world, until we can play for them ourselves. We love to work on our own podcast, Contagious Radio, in which we play tracks that fit our own style. More and more global gigs are starting to come up, like we have just been to Derry, North-Ireland, and are going to play in Milan, Italy, in December. We have some interesting collabs coming up as well, we hope to announce something big soon.