Yearmix Spotlight: Mightyfools – Worldwide Movement 064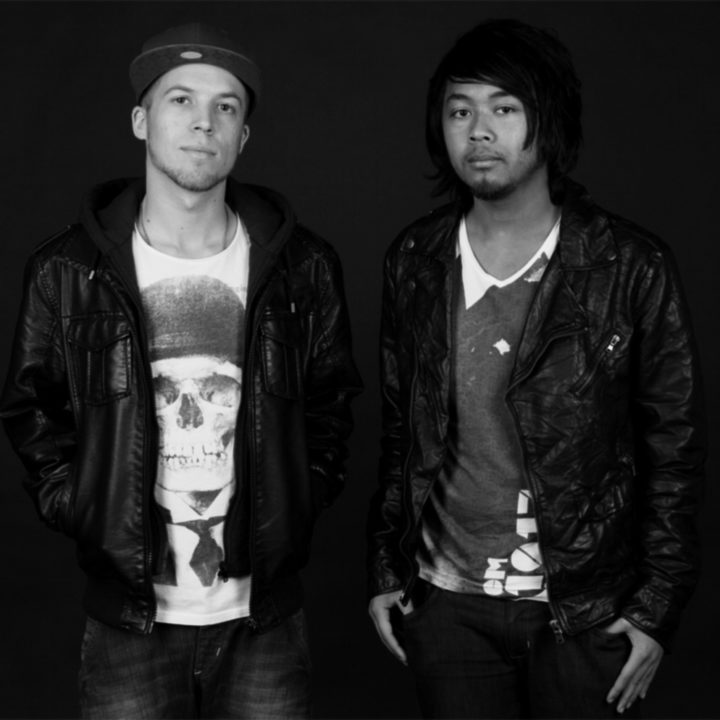 As 2014 came to a close, DJs all over the world began their annual tradition of summing up the year that was with a 60 minute yearmix. Over the past few weeks, it has become the trendy thing to do, and quite frankly, some became quite monotonous. There are a few that definitely stood out, and we will bring them to you with a special edition of Mix Selection that will highlight our favorite yearmixes.
The Dutch duo known as the Mightyfools certainly made leaps and bounds with the progress in 2014. They push themselves from being local icons to a full-scale break-in on the mainstream dance music spectrum with their energetic tracks, and incredible DJ sets. Their Worldwide Movement podcast was able to gain traction as a result of their larger fan base, and episode 64 is one to remember. The duo avoided mixing end to end throughout the entirety of this mix, and creatively weaved elements of 2014's biggest tracks in some of the most unexpected ways. Listen to it using the link below, and check out the full tracklist for the first year mix that we will be featuring this month. Enjoy!
Tracklist:
Don Diablo – AnyTime [SPRS]
Crookers feat. Dilligas – Picture This [CIAO]
Lunde Bros. – Just Move Along [BIG & DIRTY]
Jason Derulo & 2 Chainz & TJR vs. Joel Fletcher & Seany B – Dirty Loco (Mightyfools Mysteryland Edit)
Swedish House Mafia vs. Tom Staar & Martin Garrix & DubVision – Shake The World (Mightyfools Mashup)
Steve Angello & Sidney Samson & Krewella – Payback Trojan Alive (Mightyfools Mashup)
Duck Sauce – NRG (Skrillex & Kill The Noise & Milo & Otis Remix) [FOOL'S GOLD]
Herve Pagez – Yo Ready! (Mightyfools Edit) [ONES TO WATCH]
Mightyfools – Shaolin [FLY EYE]
New World Sound & Thomas Newson – Flute (Mightyfools Remix) [SPRS]
Mightyfools vs. Calvin Harris vs. Laidback Luke & Martin Solveig & Quintino & MOTi – Go vs. Blow vs. Flashback (Mightyfools Mysteryland Edit) [WALL]
JAGGS – BleepDiFreak [REVEALED]
Excision & Bassnectar – Destroid 6. Put It Down (Mightyfools Remix) [DESTROID]
Professor Angel Dust – Go (Munchi Thought Criminal Remix) [FREE]
DJ Kool – Let Me Clear My Throat (Party Favor Re-twerk) [FREE]
Dillon Francis & DJ Snake – Get Low [MAD DECENT]
Sander Van Doorn & TJR & 2Pac & MAKJ & Henry Fong & Martin Garrix – California Proxy (Mightyfools Edit)
Julian Calor – Storm [REVEALED]
Mightyfools & Niels Van Gogh – Pullover [DOORN]
Knife Party – Micropenis (Mightyfools Edit) [EARSTORM/BIG BEAT]
Zomboy – Terror Squad (Henry Fong Bootleg) [NEVER SAY DIE]
Dyro – Wolv [WOLV]
Tony Junior & Baggi Begovic – Plur Warriors [DOORN]
KSHMR & DallasK vs. Ido B & Zooki – Burn Yokozuna (Mightyfools Mashup)
Mightyfools & Yellow Claw vs. Kendrick Lamar – Lick Dat M.A.A.D City (Boehmer Edit) w/ Mightyfools & Yellow Claw – Lick Dat (Cesqeaux Remix) [BARONG FAMILY]
Boehmer & Mightyfools – Errbody
Dance Rebels Presents Mix Selection
Looking for a nice mixtape to begin your day with? To rock out on your lunchtime or just want to blow some new & fresh tunes on your iPod or Home cinema? Look no further…
Mix Selection is a platform where Dance Rebels points out which mixes are undeniable MUST-listens. We give you a selected summary of the hottest tapes that we have come across. Get ready to start your day with a blast!
Stay updated with all of our releases. Join us on Twitter.