Ain't A Party Without Him: 10 Questions with Harrison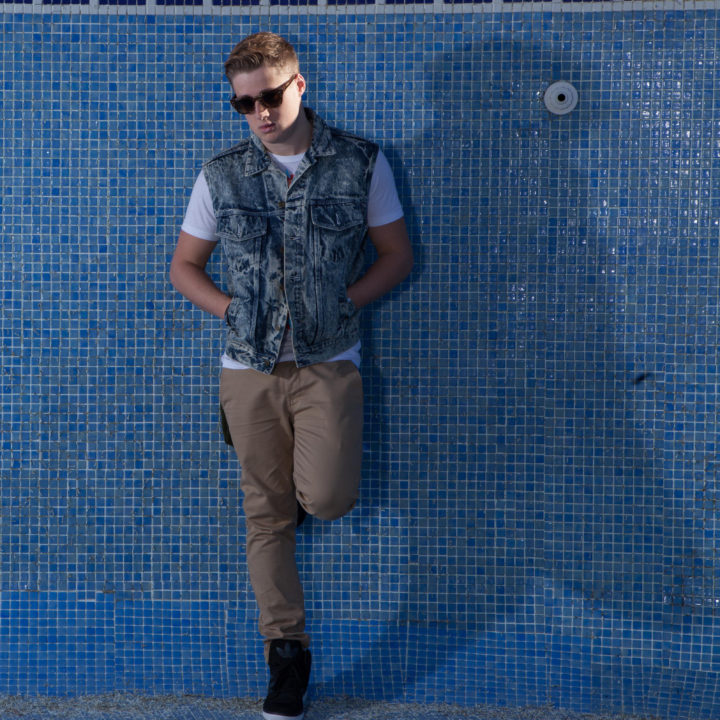 His voice has hyped crowds all over the world, and he has zero plans to stop anytime soon. British vocalist Harrison has collaborated on tracks with the biggest of DJs, and has more up his sleeve. But, there is more to the man than just the voice that rocked "Ain't A Party" and "Sally". He does his own DJ sets with his live vocals, And has two big collaborations coming up for the festival season. Read along, and get to know Harrison as we ask him 10 questions!
At what point in your life did you decide to become fully focused on becoming a musician?
I think I was about 14 when I realised this was what I wanted to do and I wrote my first (unreleased) album at 16!
So far in your career, what has been your most memorable live performance and why?I have loved all of them but especially the launch shows of the 'United We Are' world tour for Hardwell, I've just been a part of!
What inspires you when it comes to writing your lyrics? Is there a particular setting that helps you find your inspiration?
I sing about fun stuff you and your friends would want to sing in clubs at 4 am, whilst keeping it all rock inspired.
Given your obvious vocal talent, how do your live vocals add more to a typical DJ set? What was it that drew you to combining the two in a live setting?
Because I can! I also get to choose what records I want to play while I'm performing –  I'm fully in control of the party this way, by exploring both avenues.
Can you describe to us what it was like to get in the studio with Hardwell? Was it what you expected or otherwise?
Way way way more amazing and we hit #1 on the iTunes main chart in the Netherlands, so yeah I'm super proud of what we made! There was a lot of controversy about the track which is what we wanted to do, we have everyone talking about our lyrics!
What one word would you use to describe your performance on-stage at the Heineken Music Hall at ADE14 and why?
"Power" because those speakers were monsters!
We have heard that you have further collaborations in the works with Dannic and Thomas Gold. How did those projects come about and what can you tell us about the final products?
I'm really happy with them, especially my Dannic and Lucky Date collab –  it's a game changer! The track I've done with Thomas Gold is one I wrote a few years back that I still love, but you can tell my voice has changed and developed on this updated version.
The list of DJs that you have already worked with is impressive. Is there anyone in particular that you would like to work with next?
So far I've worked with amazing names including David Guetta, Hardwell, Steve Aoki, Dannic, Lucky Date and Thomas Gold, but I'd love to work with Calvin Harris and Avicii.
After all of your work as a featured artist, do you have any thoughts about a solo album?
There are loads of Harrison solo specials on the way and I've co-produced most of the records I've featured on. I hope to do an album soon as well – when the time is right!
Finally, what does the future hold for Harrison? What are your plans and hopes in terms of releases, live shows etc?
For all my shows check out www.harrisonmusic.co.uk and my next release will be out in time for Ultra in Miami in a few months with Dannic and Lucky Date, called 'Mayday'!
You heard it from Harrison! Check out "Sally" below, and stay tuned for information on his tracks with Dannic, Lucky Date, and Thomas Gold.