Thursday Thoughts 011: Our Interview with Maurice West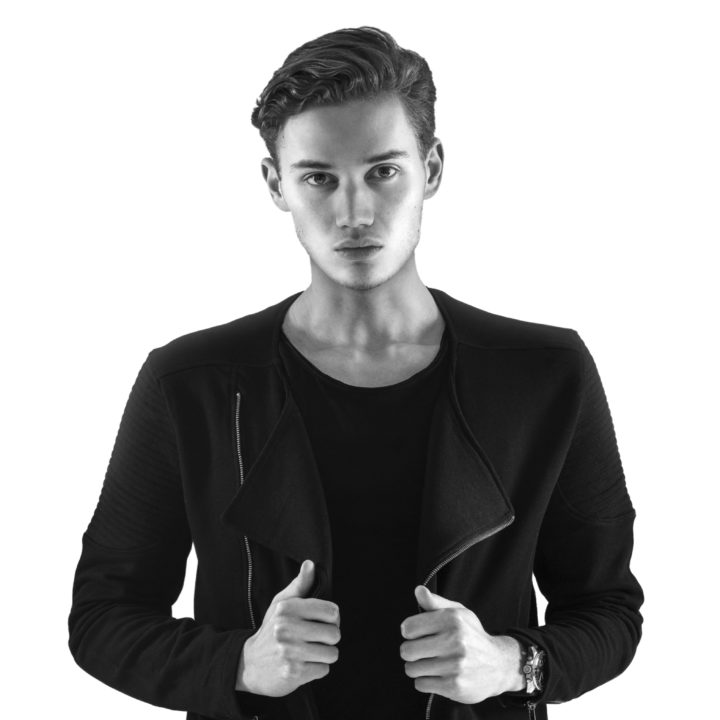 As a new artist in the dance music industry, it can be tough to find consistency. That is, unless you have massive talent like Maurice West. The young Dutchman found himself a home on Armada Music and its sublabels, with big sounds like "Dojo" and "Poseidon" (w/ Maestro Harrell). His success so far is the epitome of hard work paying off, as he grew from a Spinnin' Talent Pool artist into a world-renowned phenom. That makes it no surprise that his most recent release saw support from Hardwell, Quintino and more. We talked to Maurice West about how he got started, his collaborations and his thoughts on the state of the dance music industry. Enjoy!
---
Interview
Where do you find your inspiration as an artist?
I can literally find inspiration in anything. In terms of music, my mind works in the weirdest way, where melodies will just randomly pop up in my head. This is mostly the result of all the different forms of music I heard and interacted with throughout my life and somehow my brain finds a way to turn all those musical memories into new ideas. Nowadays, I don't only listen to music that came out recently but I also listen to lots of older songs in genres such as jazz, pop, hip-hop, soul and so on. I can also very much be inspired by moments, memories, certain places or even the weather.
Who has been your greatest mentor as you build your career?
In the first few years of producing (I started at about 14) I had to train myself a lot by just messing around with the software and watching a lot of tutorial videos. When I finally decided to show my music to people I hit up the first one on my list, my cousin Jelle from Mightyfools. He helped me dodge so many bullets by giving me advice about producing, social media, contracts, etc. I have of course been getting a lot of help from Ward and Willem (W&W) after signing to Mainstage Music. I have been looking up to those guys ever since I started making music and now they're helping me build my career, which is insane!
You got your start through the Spinnin' Records Talent Pool. How valuable of a tool is that for young artists with little exposure?
The Talent Pool is a great concept in my opinion. As a young artist, signing a track through the Talent Pool gives you a huge platform for your track. The promo Spinnin' Records did for me really helped me start out all my different social media and instantly gave me a small following. The only disadvantage of this sudden feeling of success was that getting all your new tracks rejected afterwards hit me harder than it should have. It's not as easy as people think to make it in this scene.
What was your immediate reaction to getting the support of W&W?
As a matter of fact it was exactly what I had been hoping for! It all started out with "Blaze". I had been sending the demo of the track which we now know as "Blaze (Sweet Lies)" around for a while and it got picked up by an A&R at Armada. The A&R then gave me a call saying he sent the track to W&W and they loved it and wanted to play it at Tomorrowland. I've been chatting with them ever since and they've always been eager for new music from me. I actually met them for the first time on Kingsday at the last festival they had to play that day. They're the coolest guys ever! I was allowed on stage to watch their set and we almost crashed a golf cart afterwards, haha!
What experience in your musical career have you learned from the most?
Collaborating with different artists or just chilling with them in a studio has definitely helped me a lot. Getting to see other producers' workflow and techniques has made me more confident of my own way of working. Also, joining guys like W&W, Kenneth G and Mightyfools at their shows and seeing them destroy crowds from behind the booth gave me a whole new understanding of dance music. I feel like those experiences gave me a better understanding of how to craft a track which will bring the most energy to a crowd, it's like a whole new dimension!
You collaborated with Kenneth G and Maestro Harrell recently. What was it like working with each of them on "Kung Fu" and "Poseidon"?
Working with them has been great and I learned a lot from it, though both collaborations were made in very different ways. Tyler (Maestro Harrell) lives in LA so we had to send the project for Poseidon back and forth on Dropbox. We tried out a lot of different ideas for a track before I came up with the drop melody for Poseidon. We used the lead from his track Olympus to build the drop and then made the rest of the track around it.
On the other hand, Kenneth G lives about a 20 minutes drive away from me so we actually met up in my studio to finish Kung Fu. I've been chilling with him a lot and we're releasing a new one together soon! We're also doing a show together at Starbeach Hersonissos this summer.
You have produced melodic tracks and heavier electro tracks. Do you approach each style differently?
Of course each of those styles have a different vibe to them. If I think about it now I probably approached melodic tracks more from a listener's perspective and heavy electro tracks from a festival crowd's perspective. Nevertheless, I want all of my productions to be of high quality, as energetic as possible, emotional and epic! I also want people to hear my musical background and experience in playing piano from my music.
How do you manage all of the hectic responsibilities and schedules of DJing and producing?
Immediately after reading this question one person came to mind; my manager Julius. We've been hanging for years as he was also producing music at first, but after realizing that it wasn't for him he decided that he wanted to help me out. He was actually the one that got my career started by getting my music to the right people. If it wasn't for him I think I wouldn't be at the level that I am now. He quite randomly met up with W&W at one of their shows in Barcelona, where they told him that if we really wanted to do all this Julius had to take care of everything around me except for producing music, which is exactly what he does today. He deals with all the paperwork, booking-requests, emails and the planning for releases, which are about all the things I hate about this career. 😊
How do you feel about the current state of the dance music industry? Do you think things like the DJ Mag Top 100 poll are still relevant and important?
I think dance music is more than alive at the moment. I've been hearing people complain a lot about the industry and the state of dance music, which I don't get. There's a lot of different and very cool music being made at the moment and I feel like almost every artist nowadays realizes that they have to be as creative as they can be. About the DJ Mag Top 100, I have noticed that it is a very delicate issue after last year's situation. I think it helps some DJ's to be in the list because it gives you a certain status, which will also get you bigger shows. Still, I think as a producer and DJ you don't work your ass off for years just to be on some list. I've been seeing people casting their votes for me as well but I personally don't believe the work I do is competitive.
What's in store for Maurice West for this summer, and beyond? Any secrets you can let us in on?
There is SO MUCH music ready to be released including some huge collaborations (which I still have to keep a secret) and different styles like hardstyle and trap that people don't know me for. Also, I'm working on a series of "in the studio" videos for my tracks and the first episode will soon be on YouTube. Lastly, I'm very close to finally signing to a great booking agency, which is the coolest thing ever cause I'm very eager to be playing more shows!
Top Five Songs
W&W & Hardwell & Lil Jon – Live The Night
Very hard-hitting record that EVERYONE has been waiting for!
Blasterjaxx & DBSTF – Hit Me (feat. Go Comet!)
DBSTF showed me this one a while ago in their studio and I instantly fell in love!
3LAU – Is It Love (Arty Remix)
Insane vibes in this one, great take on 3LAU's radio hit!
Cash Cash – How To Love feat. Sofia Reyes (Boombox Cartel Remix)
Smoothest new track out there right now!
Michael Jackson – Rock With You
This song is forever going to be in every song ranking I have to do! 😊
---
About Thursday Thoughts:
At Dance Rebels, we strive to bring our readers as close to their favorite artists as possible. One of the best ways to make that connection is to discuss a wide range of topics with the biggest names in the dance music scene. If there is an artist that you think we need to talk to, reach out to us on Facebook or Twitter!