Thursday Thoughts 035: Futuristic Polar Bears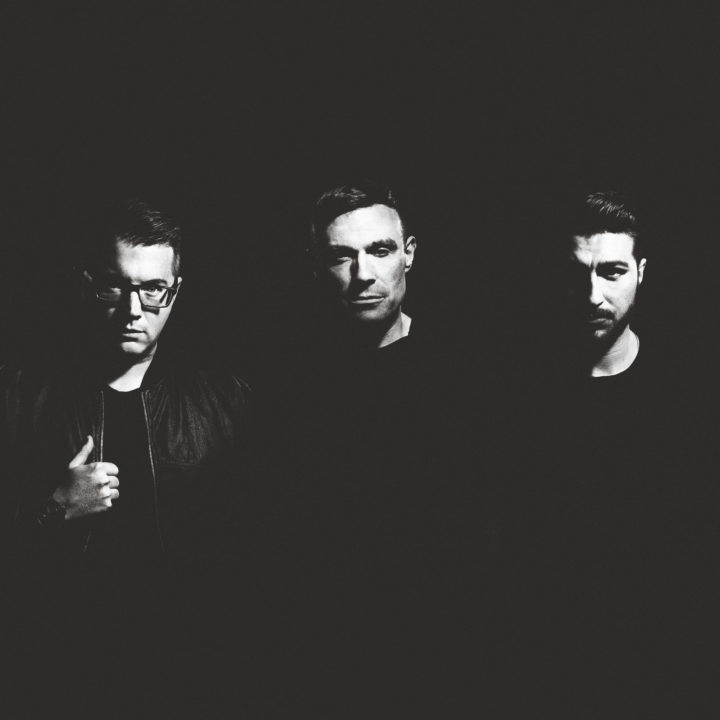 The sky is the limit for British trio Futuristic Polar Bears. The talented combination of Luke, Rhys and Fran has created tracks like "Back To Earth" and an energetic rework of "Café Del Mar" alongside MTTN. However, that is just the beginning because the trio reveals they have tons of tracks in the pipeline with Smash The House. We had the chance to catch up with the guys about how they got together, their favorite musical moments and what is to come in 2017.
---
How did all three of you meet, and get into making music together?
(LUKE) – Myself and Fran met about 12 years ago at a party in London and hit it off straight away as we had some much in common regarding music. In 2010 when we were booked to play at a gig in Swansea Rhys came to pick us up from the Hotel and again instantly bonded over our love for music. A couple of days later me and Fran asked if Rhys wanted to become a Futuristic Polar Bear and after a lot of explaining the trio was born
Which artists have influenced your style as musicians the most, and why?
(RHYS) We take inspiration from so many artists and from so many different genres of music. Our current style at the minute we've taken a lot of inspiration from Dimitri Vegas & Like Mike. Their ideas are amazing and they go in so much detail and give so much guidance, its been amazing working with them.
Working in the studio, do all three of you focus on one idea, or create your own and then present it to the group?
(FRAN) You'd be surprised about how much work actually goes on and there's so much to do apart from making music. So we have devised a pretty cool system that's really working for us at the minute – we all have a hand in the ideas and then it goes to Luke and Rhys to work on the initial V1. As soon as we've critiqued that & made changes and everybody is happy with the layout etc, then it goes to me to start the mixing and mastering process. Once all 3 of us are happy then we'll send it over to our management and then onto the label.
What has been the most rewarding moment in your musical career so far?
(LUKE) WOW there have been so many it's hard to pinpoint one. Having a Beatport Number 1 was special, our 1st 1M streams of Spotify was a great achievement, playing our 1st festival was crazy, playing at so many of the big clubs in Ibiza was a dream come true, our 1st US tour was incredible. I still think we have a lot more to come and 2017 is shaping up nicely to be a great year, we can't wait for you to see what we have in store for you all.
As trends come and go, how do you guys stay true to your sound?
(RHYS) – That's easy, we just make what we like to hear and what we'd like to play. It's too easy to just make what seems cool now and if you ever look at our Instagram there are always different styles and different sounds we're playing with.
How did "Grizzly" come together, and how was working with Dimitri Vangelis & Wyman?
(FRAN) – They are really cool guys, have you ever met them? We started speaking on Twitter as they were big fans of the tracks we'd previously done with Danny Howard and kept asking us to send stuff over like that, so we just asked them if they wanted to do one with us. It was great fun making Grizzly with them – they are so talented. We premiered it back in Miami in 2015 and got a great reception, I can't believe it took us 2 years to get it out. I think we've near enough played it in every set for 2 years and it always works
How does it feel to see your music supported by the biggest names in the music industry, like Hardwell, Tiësto and more?
(LUKE) – It's always a great feeling getting supported by your peers and the DJs we look up to and respect so much. Recently we've been getting so much support from Dimitri Vegas & Like Mike, in their Bringing The Madness shows in Belgium before Christmas they were playing 5-6 records from us each show. Some of them are being released this year and we are super excited about them!
At what point do you guys know a track is "done"?
(RHYS) – We road-test everything out and if it sounds good in a club and gets a good reaction then we know it's done. It's easy to keep finding fault and the hard part is learning when to stop.
If you could give aspiring DJ/producers two pieces of advice, what would they be?
(FRAN) – Never give up on your dreams and keep working as hard as you can, if you believe in dream and keep striving for it then you will achieve it. Secondly, never take no for an answer and if you get them (which you will) then don't give up just keep on going. The amount of 'no' replies we still get now on things just pushes us to work even harder!
What's in store for you guys as festival season gets underway later this month?
(LUKE) We've been so busy in the studio the past 8 months planning for festival season. We've got so much new music being released this year that we are really excited about it all and can't wait for you to hear it all. We've got festivals coming up all over the world but our favourite one will be with the Smash The House crew at Tomorrowland.
---
About Thursday Thoughts:
At Dance Rebels, we strive to bring our readers as close to their favorite artists as possible. One of the best ways to make that connection is to discuss a wide range of topics with the biggest names in the dance music scene. If there is an artist that you think we need to talk to, reach out to us on Facebook or Twitter!