Dance Rebels Artist Showcase 003 – Rob & Jack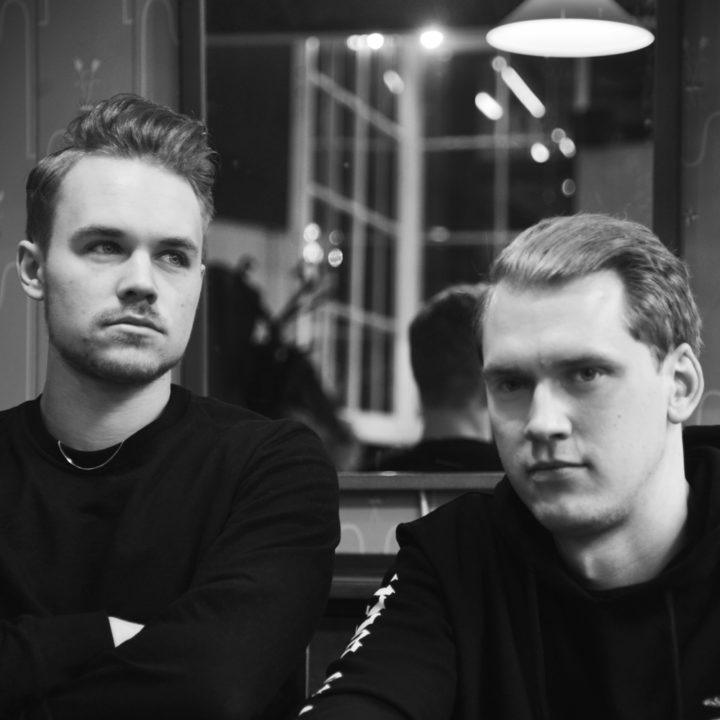 Hey Rob, hey Jack, welcome to Dance Rebels! Please introduce yourselves, where are you from? How long have you been DJ/producers for? And how did you both originally meet to form Rob & Jack too?
Hey, thank you! We're both from Stockholm, Sweden, and we've been producing music for about 8 years now. We actually met 6 years ago outside a Deadmau5 concert in Stockholm, we were too young to get in but there was a group of kids outside including ourselves, eagerly waiting to perhaps get a glimpse of the mau5 or maybe to sneak in somehow haha. We started talking music and realised we had the same vision and goals, so we decided to go in the studio together just for fun, and here we are six years later!
What's the biggest sacrifice each of you had to make, to enable you to pursue your careers as musicians in the music industry? 
Definitely time, and money. A lot of friends we know study and get that steady "grown up job" that you're supposed to have a couple of years after school. But I think we decided really early that music is what we are gonna do, no matter how long it takes. So even if we're super tired by the end of the week since we've been working full time jobs during the days and working in the studio in the night, we know that each studio session gets us a little closer to get where we want to be. Friends and family used to ask us like: "Yeah you guys are doing your little music thingy but what if that doesn't go well? Don't you have a plan B?" but the thing is there's nothing else but music, if it "doesn't go well" we'll keep working until we get it! If you have a plan B you're already assuming that you might fail, and if you have that state of mind, you have already failed.
A lot of artists have their own 'sound', so people recognise it's their music quicker etc, do you feel this is important? If you do have your own sound, how would you describe it? 
Of course it's important! But I don't think you should worry too much about it, your sound will become your sound automatically and people will recognize it, you should just focus on making the music that you like. It's hard to tell, but i know a lot of people have said to songs they here like: "Ok this is Rob& Jack" without really knowing what it is, I guess every producers sprinkles their own signature magic dust on every track they make hehe.
What track do you think really put Rob & Jack on the map in terms of hype, DJ support, Beatport chart rankings etc? How did you both feel at that moment in time too? 
It has to be 'Badgal' it's the one track that really got us from where we were to where we are now, just because it was supported by pretty much everyone in the scene. It was amazing to see, our first Beatport top 10, and charting for more than half a year. I remember we checked 1001tracklists every day haha.
Solos on Code Red and Staar Traxx, a collab with Corey James and remixing Dannic are also a few of your career highlights to date, what track are you most proud of? What's the best piece of advice you've received too? 
Of course Badgal like we mentioned earlier, and our Dive remix, those are two tracks that we really feel are the typical Rob & Jack Sound. Hm, the best advice…We're close friends with Salvatore Ganacci and Garmiani, they're like big brothers to us and always give us a lot of good advice whenever we meet.
I've witnessed DJ duos drift apart, unfortunately, but, it seems like you two guys have good chemistry as a duo, what's it like being in the studio together 24/7? Do you disagree a lot? Or do you bounce off of each other's ideas easily and work efficiently together? 
Of course we disagree from time to time! But I think we both know that a mix of our opinions always turn out to be the best way to go! If we would have the same opinion about everything the music wouldn't be as good as it is today.
You're also set to release a collab with Tom Staar entitled 'Sunshine' on the 7th of April too! A lot of people think Tom's a genius in the studio! What did you learn from him through the collab process? Also, what makes the track special to you too?
We've worked with Tom quite a lot before this collaboration so we already knew that whatever he does to the track it's gonna be real good! But yeah we always learn something new with whoever we work with!
Finally, where can fans expect to see you spin this year? Will you be attending Miami Music Week? Or do you have some cool gigs scheduled around Europe coming up too?
We're currently working super hard in the studio on a lot of exciting stuff which means we really don't have the time to go to Miami this year, but we've started planning the summer and have a lot of cool shows coming up, nothing we can reveal right now, but our French fans can come watch us at Opium Toulouse the 3rd of June!
For More Information On Rob & Jack, See The Following:
https://www.facebook.com/Rob-Jack
https://soundcloud.com/RobJack
https://twitter.com/RobAndJack