Simone Liberali – Cuts Of Funk EP [elrow]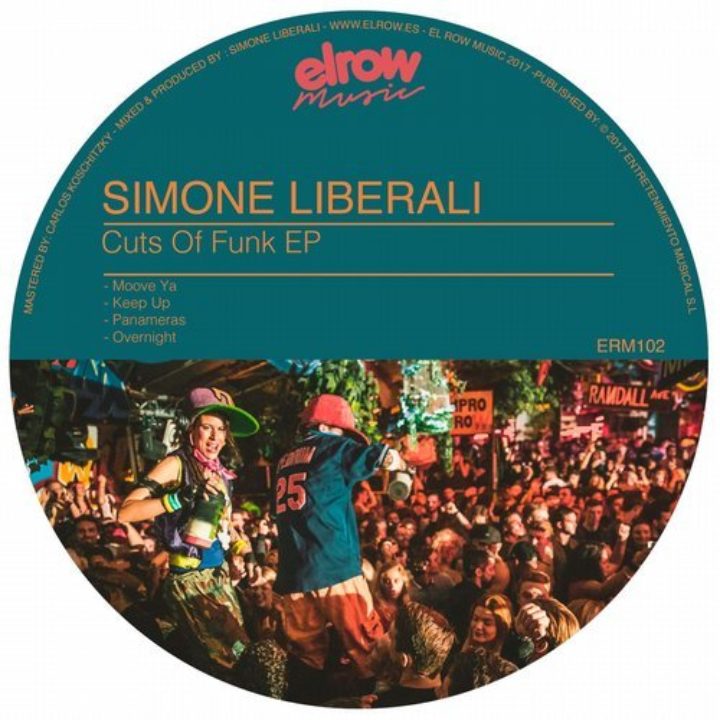 elrow's latest offering comes from one of Italy's breakthrough talents, Simone Liberali. With the name 'Cuts Of Funk EP', Simone has tailored a four tracker of originals with the perfect vibe and imbued with elrow's patented sound.
Opening the EP is 'Moove Ya', a firm track that increases in intensity as it develops, with a strong percussion, a lot of different vocal touches and horn sounds that give this track a special and strong essence of its own.
Following we find 'Keep Up', that starts with a different pattern, more tech-housy, filled with sound FX and, by the middle of the track, a vocal line appears stealing all the show, along some pretty mental sound effects, setting this track apart in terms of quality.
In third place, we have 'Panameras', starting with its own vibe, with some crazy vocals that give it a truly funky touch, specially by the middle of the song, when all breaks into some dancefloor craziness.
Finally, closing the EP we have the highlight of the record, 'Overnight', a track that starts with full energy, with tight percussions, some really great and sexy vocal touches, and sound FX, all with elrow's trademark vibe, making this the big banger of the EP.