ABODE announces ABODE in the Park 24th September in Finsbury Park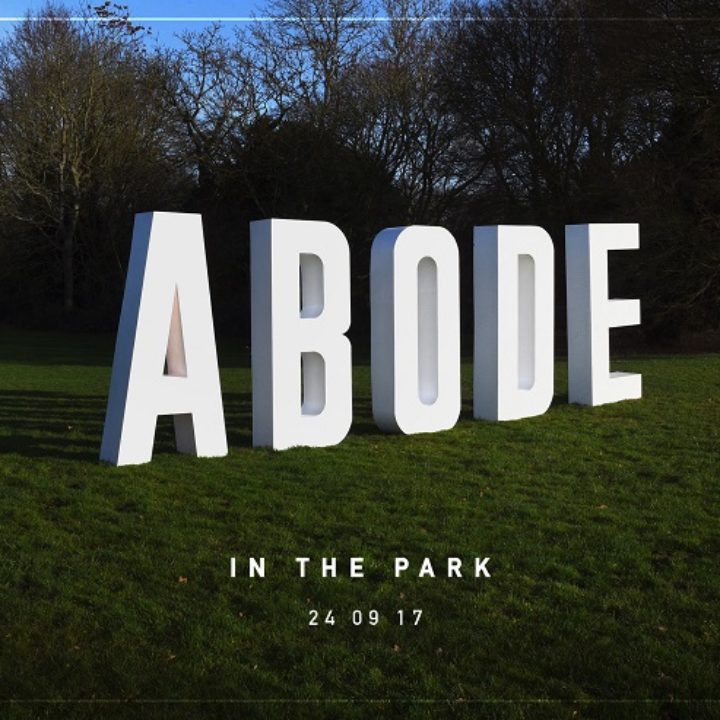 After setting up home at the fore of clubland, in its best venues both here and on foreign shores, ABODE stake fresh territory in familiar Finsbury as they prepare for their first ever festival: ABODE in the Park this September 24th. Out of the confines of club capacity and calling on their whole community to help furrow the field, friends of this 10,000-strong throwdown will be witness to the pinnacle of the party's most prolific year. With 50% of tickets already sold to pre-sale loyalists, this is ABODE going public with a party that has earned its prestige, owing as ever to its fans.
Finding strength too in the residents at centre-forward of every show, each representing the values and family vibe at the core of ABODE, the collective has broken every ceiling in their short history – high as the vaulted Printworks or as vast as the colossal Tobacco Dock. A love affair that started in the shuffle of Studio 338, shared with fellow 'heads' and hearts at Sankeys Ibiza in the coveted Sunday spot, has proved pervasive and all-inclusive across the present scene to this clubbing community.
Speaking from pride of place at their residency, ABODE's DJs Ellie Cocks, GW Harrison, Artikal and Will Taylor came together to say: "ABODE is a family like no other and this is what it has all lead to. If we didn't have each other, none of this journey would be possible. If we didn't have the crowd then we wouldn't have the vibe that has made ABODE either! To us it is more than just a party, it's a community of familiar faces and ravers in common, that have fun and dance the old-school way. We are honoured that our third birthday will be celebrated with 10,000 fans, it isn't something we could ever have expected without luck and all the love.
Date: September 24th
Time: 12:00-23:00
Location: Finsbury Park, London
Tickets: https://www.residentadvisor.net/event.aspx?923306
*Tickets available from 7pm, Thursday May 4th*