PREMIERE: Dan Lincoln, Electrick Village & Robin Aristo – Andora [Hoist Records]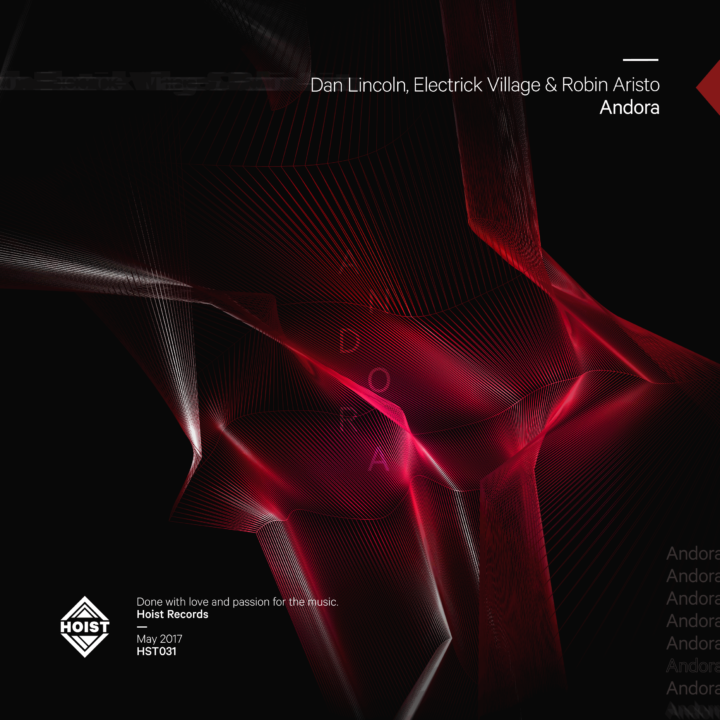 Groovy firepower shines through on Dan Lincoln, Electrick Village and Robin Aristo's big record titled "Andora".
Hoist Records has rebranded their look, but continue to deliver the same high quality when it comes to music. American Dan Lincoln shows off his skill as he joins forces with rising Danish duo Electrick Village and Sosumi Records's Robin Aristo. For their first time together, "Andora" shows off a level of cooperation and music skill that is tough to top.
This record brings a heavy groove feel from start to finish. "Andora" rocks a thumping bassline that pairs wonderfully with some minimal drums to create a rowdy atmosphere. The producers also work in a catchy chopped vocal to allow for some diversity to shine through in the mix. Some extra synths join the fun during the middle breakdown, before "Andora" jumps back into another round of raucous and heavy sound. Be sure to turn this one up loud.
Hoist Records – HST031