Purple Haze – Neiloj [DOORN]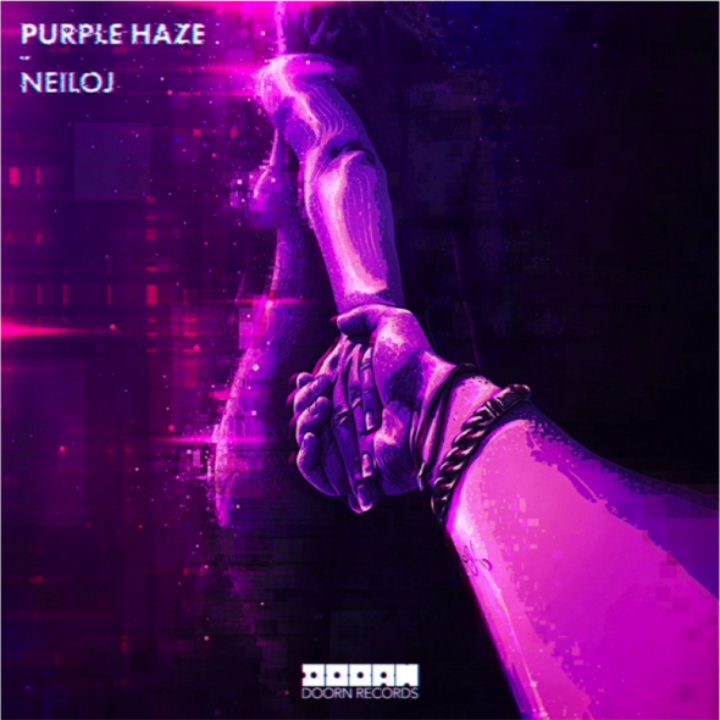 Purple Haze arrives on DOORN Records with a bang. A legend reborn with a stubborn focus on a powerful electronic sound that's steeped in dark, rhythm-heavy dancefloor dramatics. With his debut single Neiloj teasing a full album in September and accompanying cutting-edge AV live show, he is set to make big waves across the world this year.
His sound is trance, but not as we know it. Stripped away of the overblown excesses or fake emotion, Neiloj is a slick, dramatic track that builds a dark, tense mood through subtle FX automation and slow-building melodies and chord progressions. Sometimes less is more.
Pulsing vox synth tease the track into life with taut kicks and sharp percussion filtering into play with a razor-sharp bassline that bores a hole through the speakers and resonates deeply on the dancefloor. The groove has a techy feel, driving us forward as metallic synth sounds layer up on the bassline and haunting pads seep into the foreground.
Sticking with these key elements in the breakdown, he works them to their fullest, warping the bassline into submission with effects trickery that warps your mind. An absolute killer track, it grows on you like a virus with every repeat listen.
Purple Haze is what Mr. Hyde is to a Dr. Jekyll, taking us to the darker recesses of this artist's mind. Join him on his journey of musical exploration this year. You won't be disappointed.