Thursday Thoughts 040: Manse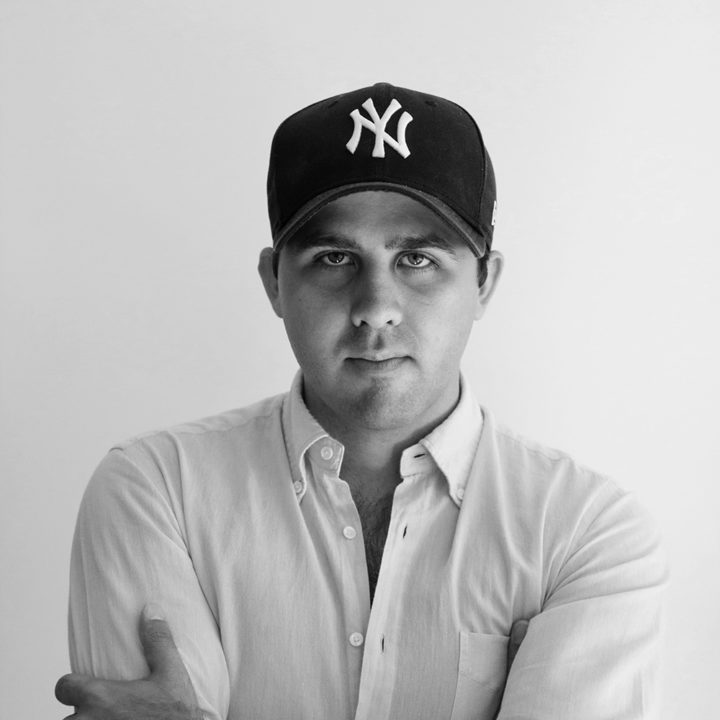 The Dance Rebels staff is pleased to welcome Swedish progressive house mastermind Manse back onto the Thursday Thoughts program. Manse continues to build atop a profile of beautiful melodies and captivating compositions. He looks forward to a summer packed with impressive shows and even more big releases. Check out our talk with Manse!
---
We last talked back in November 2015. What's the biggest change to happen since then?
First off, thanks for having me back :)
A LOT of big events have happened to me over the past 2 years, it's been an incredible journey with many many releases in 2016, and also debuted at the legendary Creamfields festival, Asia tours and up until now some new sounds being released that I've been working on the past 6 months to have something different to release than Progressive House :)
You first played Tomorrowland in 2015, and just announced your spot on the Revealed Recordings stage at Ultra Europe. What is it like to play at some of the world's biggest festivals?
It's really something special. I have a big thanks to Revealed Recordings for bringing me onto their shows and tours, I feel very blessed :)
When you get an invite from Revealed Recordings or other big festivals/club promoters you really feel happy that you once decided to focus 100% on making music, and the feeling when you play your own music at a huge festival or club it's truly something different than being at home in the studio imagining how the reactions are.
How did you and Frank Pole get together, and how was the production process of "A Little Bit Closer"?
I got a demo idea from Frank Pole, where the demo was a progressive house tune, but I felt that the vocals and breaks were so cool and unique, that I wanted to create something new and fresh for the listeners. And at that time, I just started experimenting with my new sound (that you can hear in the drops of 'A Little Bit Closer') where the sound is more electronic and laidback instead of the high-energy intensity that my progressive house tunes have. So this year will be more focused on this new sound, but I have many progressive house IDs that I frequently play in my sets that I want to release next to this new sound.
Similarly, you've had the chance to play all over Europe and Asia. Do you have a favorite venue or memory from all of these international shows?
I had so many AMAZING experiences over the past 2½ years. There have been so many venues I've been to where they are totally different from each other but if I had to choose a top 3, it would be, so far Tomorrowland, Revolution Music Festival in Vietnam and Club Octagon in Seoul, South Korea :)
Comparing your international bookings to your spot at Summerburst in Sweden: how special is it to play in your hometown?
When I got the proposal, I was overwhelmed (big shout out to Dimitri Vangelis & Wyman for pitching me). I have been to this festival since its start back in 2011, and after being there every year and especially after last year when Armin van Buuren personally did a shout out to me in the microphone I feel very very excited to debut at Summerburst Festival on the 9th of June :)
How do you feel about the current state of progressive house? Better/worse than the past few years?
I feel a bit sad about the current state of Progressive House since labels have changed their focus to a more Spotify friendly music style, since Progressive House is more for festivals it's understandable that the focus has changed but hopefully in the coming years we will see more of the uplifting music!
What made you introduce your Stasius side project?
Many years ago when I still made music as a hobby I wanted to have a side project where I only released chill out/experimental music so I didn't confuse my listeners with my different releases. Nowadays the fans are more open-minded when it comes to releasing different style of music from one artist, so in the future you will see more of a merged profile where I combine Manse and Stasius.
What do you think of the current future bass trend?
I honestly don't listen to future bass that much. I love some releases that I've heard with the latest one from Hardwell which is AMAZING. However I think the sound is over exploited, but it was the same with Progressive House couple of years ago.
To be honest I don't really care about trends, I just focus on music that I personally love and that suits my set style.
How is it that trends come and go, but house music typically remains unchanged?
I think mainly because House Music/Techno hasn't gone that mainstream yet, but who knows, maybe soon you will hear more house and techno going more mainstream and then the trend is probably going to take off
Aside from your fantastic touring schedule, what can we expect from Manse this summer?
I have my next single with the incredible artist Shaylen who has an incredible voice, that one is due in the middle of June, then I have some more singles coming on Armada, Revealed Recordings and Sony Music. I have a lot of music in stock to be released, but since we are focusing on Spotify with my new sound, we can't release as frequent as I did last year when I released almost 13 Progressive House tunes, but STAY tuned :)
---
About Thursday Thoughts:
At Dance Rebels, we strive to bring our readers as close to their favorite artists as possible. One of the best ways to make that connection is to discuss a wide range of topics with the biggest names in the dance music scene. If there is an artist that you think we need to talk to, reach out to us on Facebook or Twitter!