Tuesday Thoughts 042: Ramiro Lopez – Dreambeach Festival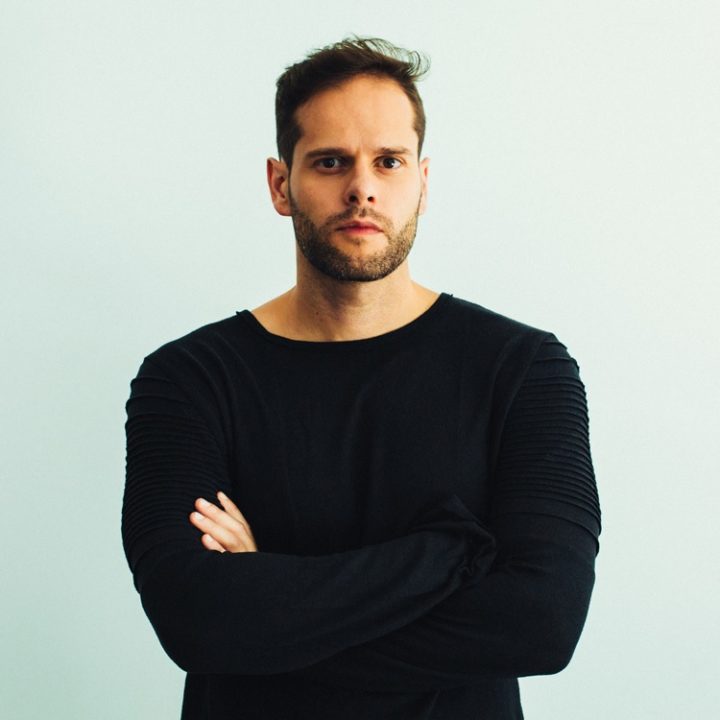 Hey Ramiro, welcome to Dance Rebels! Please introduce yourself; where are you from? How long have you been a DJ/producer for too?
¡Hola! Thanks for having me. I´m from Spain, to be exact from Madridejos, a small town right in the middle of the country. Is not far from Madrid, but in this case, and unlike the great capital, my place is nice and quiet so I love to live here. I´ve been DJing around 20 years now but production came some years later (around 2005).
What inspired you to pursue a career in the music industry? What sacrifices did you have to take on the way to stardom?
I had been listening to electronic music radio shows since I was a child but I fell in love the minute I saw a DJ live in a club. That energy and connection with the crowd made me feel that DJing had to be the best job in the world. A few years later I discovered the production and I´ve been thinking in music 24/7 since then. I´ve always had my career on top of my priorities. I was studying / working in the beginning so I spent all my free time in the studio. That means no hang outs with friends, family, etc and of course less sleep.  Relationships are also difficult. It's not easy to have a girlfriend that really understands and can support this. But I can´t complain. Now I'm doing what I love and I'm happy.
Your most recent release was your 4-track 'Pretending' via Drumcode, what was your favourite track on the EP? Also, do you prefer to use analogue equipment to produce, or do you do it all via laptop software?
I put all my passion on everyone so it´s hard to pick one. It´s like to have 4 daughters; you love them all the same. I have some analogue equipment but I´m mainly working with software.
Kaiserdisco has just remixed your 'Even Flow' whilst Sasha Cassari has just remixed your 'Oddball' records via your Odd imprint too. What other releases do you have planned over the summer? Another EP on Drumcode? Or a return to Suara perhaps?
We are very happy with the Odd Recordings so far. This particular remix EP is amazing.  They made an amazing job. Next one is a collab between my good friend Andres Campo and I and its name is "Pachamama", Carl Cox and Pan Pot have been smashing the track and now everybody is asking about it. It's set to be released by the end of August. Our release schedule is full for this year and every release is going to be amazing. I'm very excited about it. Regarding Drumcode I´m fully working on it at the moment. Hopefully I´ll have good news about it soon.
Speaking of your Odd Recordings imprint, it's in collaboration with Arjun Vagale! How did you two initially connect, and how long did it take for you to set-up the label with him?
First contact with Arjun was through socials some years ago. We started to share music and met on my first tour in India. The connection was great and we found out we had similar goals and points of view. We spoke about the idea of a label but it was too soon back then. Last year we decided the timing was right and started to work on it during 2016.  Arjun is like family to me, I love him and we understand each other very well so it´s easy to work with him.
The music industry is a tough place, let's be honest, so, how does yours and Arjun's imprint separate itself from others, what makes it unique? Do you both A&R demo submissions too?
We were always clear that we wanted to release the music that we love and create a small family with our own identity. Odd is basically techno, mainly raw and industrial. Obviously we love other styles like Drumcode´s for example but we don´t want to release music too similar to other labels. We like to take good care of every release, giving them the time, promotion, and attention that deserves. Because of that, we are releasing just one per month and only 2 tracks each.
Arjun is one of the biggest exponents of the underground scene in Asia so its a great combo teaming up with him. Actually we are the first Spanish – indo label .
Other part we are putting a lot of effort is on the social media.  Antonio is in charge of all these things. He is an amazing graphic/art designer and community manager, and is also starting with the label management. We are lucky to have him on board. Regarding demos, yes. Arjun and I are listening to them but I have to say we are keeping it only for few friends/ artists that we love for the moment. 
You're also set to perform at Dreambeach Villaricos, how would you describe your DJ style? Do you pre-plan? Read the crowd and 'wing it', or do you typically create a journey set? how excited for this show are you too?
Dreambeach is one of the biggest festivals and I can´t wait to play at it. The most important thing when I'm playing is make the people dance and enjoy. I´m very dynamic.  Always mixing, playing with fx and encouraging the audience. I love connecting and having fun with them.  I usually prepare a folder for each gig. I add music I think I might play but I always change this when I´m live depending on the crowds mood.
Do you have any pre-gig rituals/habits? And whets the craziest thing that has ever happened to you whilst in the booth?
I like to have a nap before I'm playing to be fresh and have my head clear. Some times I do a short meditation if there is enough time. I usually double or triple check my stuff before I leave the hotel to be sure everything is there.  Whenever I arrive at the club, I like to spend some time just watching the crowd and feeling the energy. DJ booths are usually funny. Recently I had a show in Barcelona during Sonar b2b with Uner. We had a guy inside the DJ booth who was so enthusiastic, cheering up the crowd. Uner and I thought the guy was a member of staff so we let him do it. He almost standed up in the DJ booth.  At one point, suddenly the music stopped. For few seconds we didn´t know what's was going on till I found out the guy stopped the CDJ and was hiding down the DJ booth.  Nobody knew him and knew how he managed to get inside!
To wet the palate of people attending Dreambeach Villaricos, what are your current top 3 tracks that you've been spinning in your sets lately?
Arjun Vagale, Ramiro Lopez – OddBall (Sasha Carassi remix)
Balthazar & JackRock – Follow Us
Pleasurekraft – Nagelbett (Original Mix)
Finally, if you could collaborate with any artist and release it via your Odd Recordings imprint, who would it be, and why?
Teaming up with Slam for example would be great for some Odd stuff. I love their productions, they are techno legends already and that raw style totally fit with our imprint.
Ramiro Lopez plays Dreambeach Festival's 5th Anniversary this 10-15th August. For more information please visit dreambeach.es