Chicks Luv Us – What You Got EP [elrow]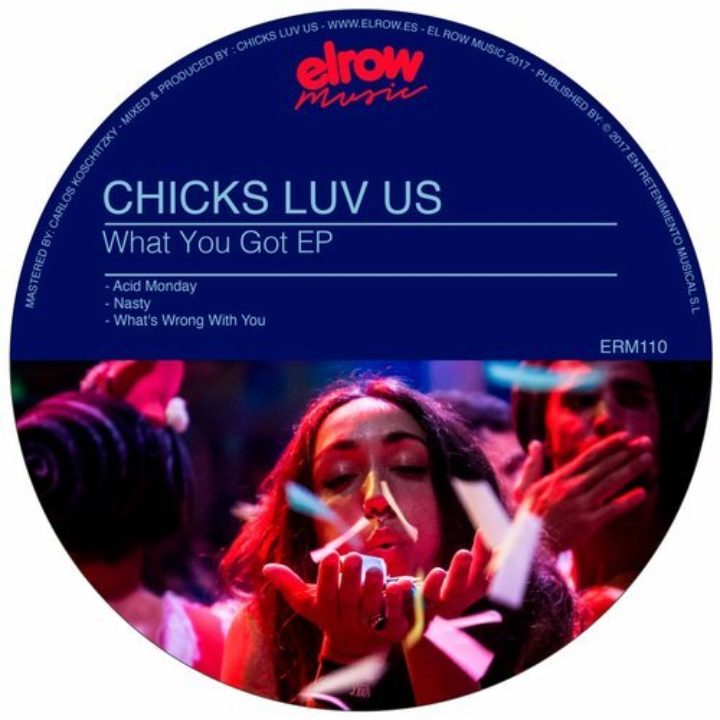 Already in the beginning of August and elrow Music continues with its fine line of releases with its 110th reference. Hailing from the beautiful Marseille's coast, ERM110 comes in the hands of French duo Chicks Luv Us. The pair composed this three tracker EP with the name of 'What You Got' and it sounds wicked, meaning it will hit hard dancefloors across the globe.
The EP starts with 'Acid Monday', a track with a great groove, a strong percussion set, amazing synth lines and its highlights: the astonishing vocal line and the FX set, which give the track a true character of its own, making it perfect for both peak times and after-party moods. Then we have 'Nasty', a song that begins with a steady percussion, a great background atmosphere and sexy vocals – perfect for Ibiza's type of mood – with a banger peak time that will be danced during the whole summer in and out of the island.
Finally, the EP closes with 'What's Wrong With You', the most extraterrestrial track in the record, a song that starts with a steady techy percussion that meets a playful synth line and groovy atmosphere and vocals, making this track a really nice piece for more relaxed times on the dancefloor. All in all, another great installment for elrow Music this summer with this ERM110, that continues with its steady line of releases, thanks to Chicks Luv Us (alias Nerani Julien & Anthony Fonseca) debut on the label.