Thursday Thoughts 043 – Havoc & Lawn, Anderblast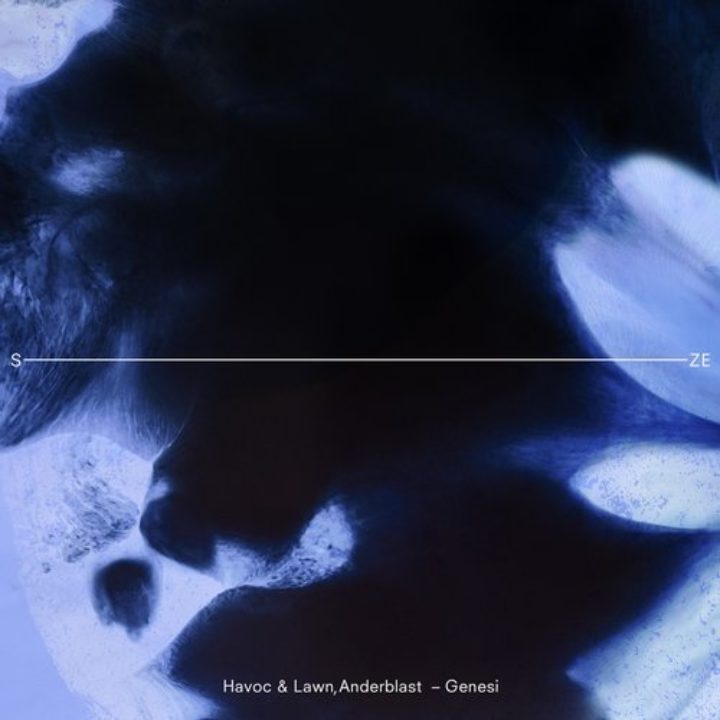 Hey guys, welcome to Dance Rebels, how are you all doing? Simone and Ricardo, how did you two meet to form Havoc & Lawn? Ricky and Phill, how did you two also meet to form Anderblast? How long both of you been duo's for too?
HL: Hi everyone, everything's fine thank you! Our duo was born almost by accident, we produced music for a while. After making our first track, we decided to continue the road together and now we've been working together for two and a half years.
AB: We are lifelong friends. For more than 10 years we work together producing music under various pseudonyms. At the end of 2013 we created this new project: 'ANDERBLAST'. We invest all our strength, and the first results are seen. Over the years we have achieved important goals. This keeps us going more and more motivated, but this is only the beginning!
What sacrifices did you both have to make to enable you to pursue your careers in the music industry? Do you do music 24/7 or do you have part-time jobs too? 
HL: Riccardo has a part-time job while Simone has a full-time job, but we produce music in our free time and during weekends.
AB: There are many sacrifices in this job, including the cost of the studio (Buy new vst, plug in etc) so many sleepless nights. We do not make music 24/7, because we also have other jobs, but we really spend many, many hours in the studio.
You've just released 'Genesi' via Steve Angello's SIZE Records imprint, which has also scooped a couple of early plays from Max Vangeli and Promiseland too. How proud of this release are you? Was a SIZE release one of your main career goals?
HL: Releasing a single on SIZE is a dream and this release makes us very proud. We've been following SIZE and Angello for a long time and it's great to know that we are now part of this family.
AB: We feel very pleased with the way our work is evolving. SIZE Records is a record label we've always been pointing to as a goal since we started producing, so yes! We are really proud of this goal.
In your own words, how would you describe the track? Also, how did you all connect together to work on the collaboration? And what do you think makes the track standout when compared to other SIZE releases?
HL: The track is a mix between House, Deep house and underground with analog sounds that we think make it special. We started a partnership because we live near us, a completely different track at first, then we decided to start from scratch and we created 'Genesi' from a great demo idea from our boys Anderblast.
AB: 'Genesi' is unique in its style for us, it has a very mystical break and we also used analog vst to try to create something different from our other previous songs.
I was browsing both the Havoc & Lawn and Anderblast Soundcloud's, listening to your previous releases and I noticed your other releases were a lot more tribal and groovy, but 'Genesi' is a lot more dark, techier and progressive, is this going to be your new 'sound' or was it just an experiment which worked?
HL: This was an experiment for us, we managed to use some of our sound but in a different style, we're moving to something more house-y.
AB: Yes, we believe it will mark the beginning of a "new" musical path. Sometimes the music market imposes patterns, but we don't want to limit our creativity. After several years of production, we realised that something needed to change. We have changed instruments, software and how we work trying harder than before.
What other releases do you have planned for the rest of the year? Will you target another SIZE release, or will you be looking to make some big statements on other labels including Axtone, Spinnin' etc? If you could release on any label next, what would it be? Why?
HL: At the moment, we have upcoming music on Sosumi, Flamingo, Armada and something that we can't tell!  To have the opportunity to release another track on SIZE would be an amazing experience for us and we will work hard for it!
AB: We have many projects. Recently we became part of Virus T Studio Mgmt. With them, we will be releasing several new tracks. We can already announce that our next track will be released by WOOF records, owned by our friends Nari & Milani. We would love to release music on Subliminal, because Erick Morillo it is another point of reference for us obviously.
Finally, what plans do you have for the rest of the year gigs wise? Will you also be attending ADE too?
HL: We are going to have a little tour in Brazil in October, India by the end of the year and some Italian gigs! We will play in some parties at ADE and we are going to be in Amsterdam for all the days, hope to meet you up!
AB: Unfortunately, we will not be present at ADE festival because we have been busy working on our own label, we're so excited!!