Pauls Paris feat. Moses York – Make Your Mind Up (Axwell & NEW_ID Remode) [Axtone]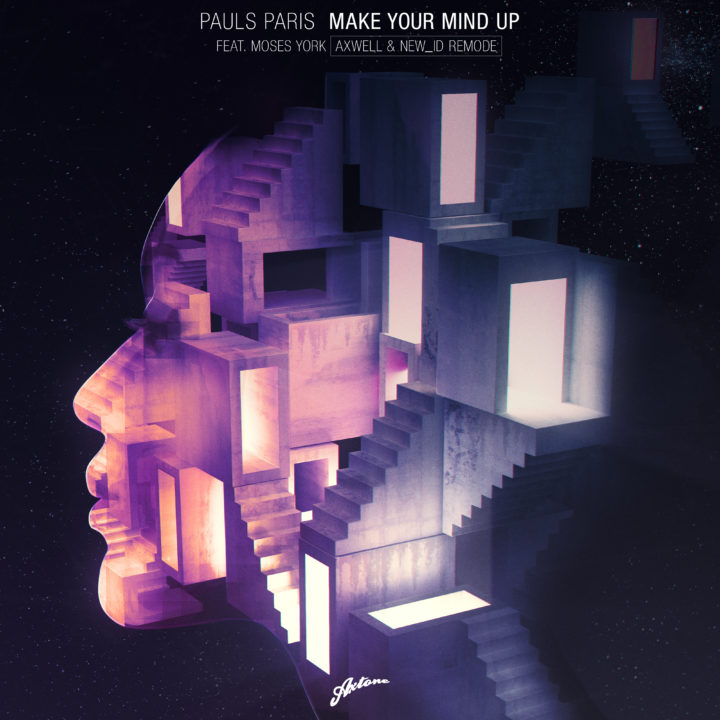 It's hard, well, impossible, to think of a better progressive house duo than Axwell and NEW_ID.
The sheer talent embodied by these two artists shines through on their stunning remode of Pauls Paris' "Make Your Mind Up". This record has certainly been worth the wait. Axwell played the record back in May 2011 on BBC Radio 1, and it went through many different versions. The Axwell and NEW_ID remode finally was officially premiered by Danny Howard after six years of waiting on BBC Radio 1.
"Make Your Mind Up" can easily be summarized as a quintessential progressive house track. Stunning vocals from Moses York, who voiced "Fly Forever" with NEW_ID and Years, immediately grab the listener's ear. Underneath, simple synth stabs help to build the atmosphere. Axwell and NEW_ID take over from this point, weaving soaring melodies and epic percussion together to perfection.
Axtone Records – AXT092 | Buy/stream "Make Your Mind Up – Axwell & NEW_ID Remode" here.