Codes – Pleasure EP [STMPD RCRDS]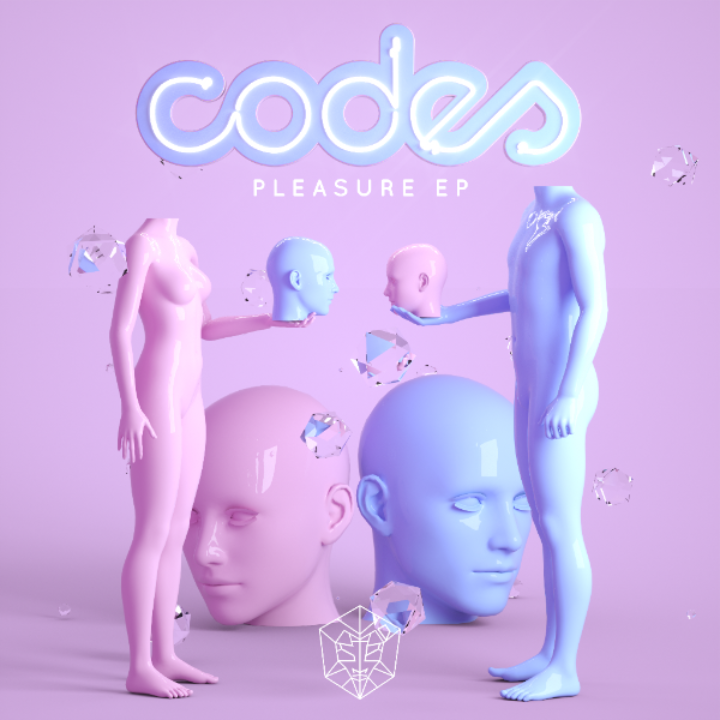 Martin Garrix said from the start that STMPD RCRDS would be a label characterised by its diversity and freedom from genre constraints. He's stayed true to this word, and after releasing everything from big room house to hip-hop to electronic pop, he now brings the label into the world of house and tech with this impressive 3-track EP from New York's Codes.
Title track Pleasure is a techno-influenced stomper, all punchy, tight beats and hollow bass tones. Pitched down vocals increase the moody feel with sub bass drops and a frenzied breakdown adding clout. Hyped-up FX and atonal rhythmic elements add more manic energy.
Reality Music is a seriously cool slab of gently pumping, relentless rolling deep house. Deliciously warm sub bass underpins the shuffling, percolating beat with a sparse arrangement led by hazy, resampled chords that recall early 'intelligent' jungle. Indeed more jungle references abound in the breakbeat-filled breakdown. Little else is needed to make this classy track bang: just some subtle variation and little vocal snippets. It recalls Dusky's more housey material of days gone by.
Tap That Ass is built around a snazzy rave stab melodies and incessantly undulating sub bass, weaving their way round thumping kicks and spicy hats. Sirens whirr in the background, the saucy vocals shimmer through stereo delays and reverbs, and the whole affair is a pleasingly maniacal romp.