Bringing The Bounce to Miami: Our Interview with Landis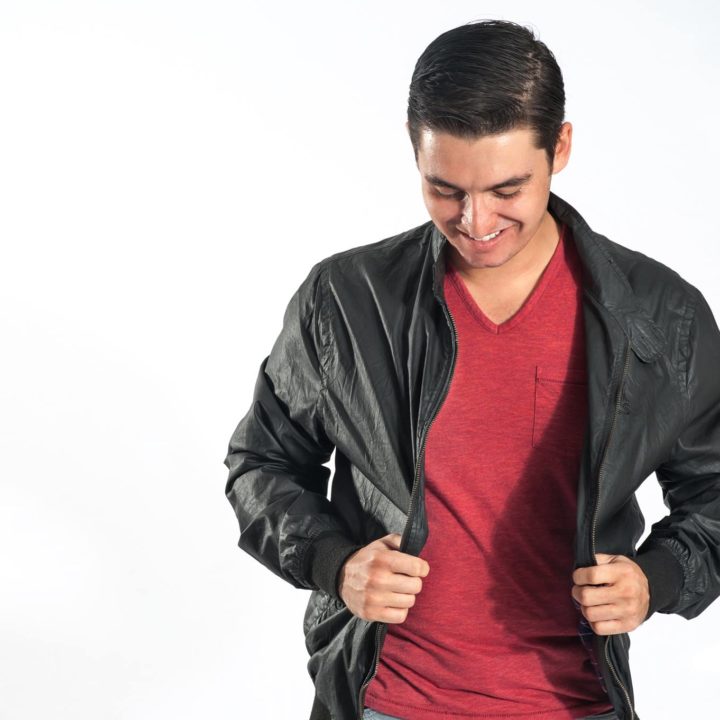 For months now, two of the most popular sounds in dance music have been the big-room sound and Melbourne bounce. What could be better? Well, we asked Landis about that, since he has found plenty of success by combining the two genres in his recent productions. We also had the change to discuss his influences, what working with Crespo is like, and how we will be hearing Fatman Scoop on his next single. Check out our 10 questions below, and be sure to check out his most recent tracks.
What artist or song first got you familiarized with dance music?
It was an acid track called "New Order". I heard it from the opening scene of "Blade" during a Vampire rave, haha.
How has the Miami area as a whole influenced your style of production and DJing?
Everybody comes and plays in Miami. So by living here I am constantly exposed to different styles of music and discovering new sounds. Which in turn has helped me discover my own sound.
Can you describe the feeling you had when you found out that "Get Down" was going to be signed by Revealed Recordings?
It was epic… me and Henry had not heard from anyone and out of the blue "Revealed" emails me and tells me they want it. I called Henry immediately, he didn't believe me at first until I forwarded him the email, haha.
Has there been a specific artist or friend who has acted as a mentor to you as you have grown in the industry?
Yeah I've had a lot of mentors and teachers since I was young. I took DJ'ing/producing like an education. I interned at Brass Knuckles' studio for about a year and they helped me understand the business side of the industry. I also met David Solano at their studio and he has really helped me understand the production side of things. It's extremely important to have someone to help you out in the industry.
How did you decide to try out the Melbourne bounce sound, and how did that then evolve into Miami bounce?
It all started with Ton!c (Deorro) haha…I always liked the Chuckie "Dirty Dutch" kind of sound but when I heard the bounce he added to that I became obsessed. For my "Miami Bounce" sound I try and give it a bit more groove and use different leads/bass sounds compared to the popular Melbourne style.
How has your relationship with Crespo affected your growth as a DJ?
He brings a DJ's ear to the productions we work on so we can make tracks that will play out amazing. He's also helped me alot in my actual DJ'ing.
In today's dance music industry, we hear a lot about identical big-room tracks and ghost producers. Do you think dance music has become too commercialized?
No, I think the people making "identical big-room tracks" will soon become irrelevant and the people with there own unique style will take over.
How in the world did your collaboration with Fatman Scoop come around, and when can we expect that?
Originally me and Crespo were going to do "Lose Control" as a free release. While doing DJ promo the Disco Fries hit us back and said to call them immediately. I have been friends with them for a while so I was curious to see what was up. When we called they told us they were in the studio with Fatman Scoop and wanted to get him on top of the track and put it out through their label. It will hopefully be out around November/December.
What other tracks do you have coming in the near future?
I have a few vocal progressive/electro tracks that I just wrapped up along with another Miami bounce original and a few collabs with some of the Melbourne bounce guys!
What has been your favorite moment of 2014 so far?
Definitely playing at EDC Vegas…Last year I attended as a fan so coming back this year and playing a high energy set was the experience of a lifetime.
You heard it here first! Be ready to see a lot more Landis music in the near future. Check out his "Burn" remix and his track "Thing Called Love" with Crespo below.